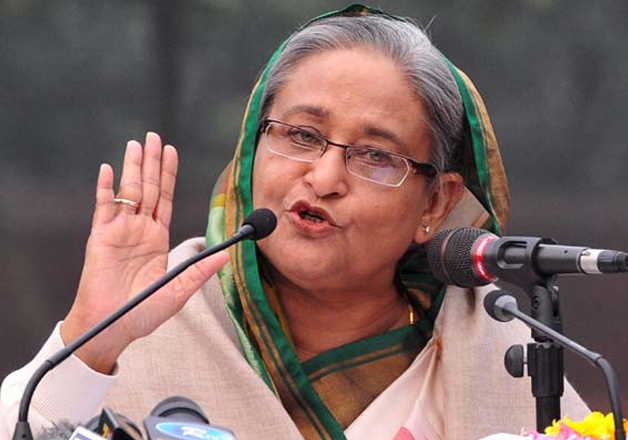 The attack on an Indian Army base in Uri may cast a shadow over the upcoming South Asian Association for Regional Cooperation (SAARC) Summit in Pakistan, slated in November.
After reports emerged that PM Narendra Modi is unlikely to visit Islamabad for the Summit following the ghastly Pakistan-sponsored terror attack, reports are doing the rounds that Bangladeshi PM Sheikh Hasina is also 'reconsidering' her decision to visit the country that was emerged following India's partition in 1947. 
Bangladesh High Commissioner to India Syed Muazzem Ali, news agency ANI reports, said that Hasina is yet to take a decision on whether to attend or not to attend the Summit.
"Well as you know the SAARC Summit is a major SAARC event, and heads of governments normally attend this. So, if there is not enough participation of heads of governments, obviously you know that it did not get the full attention and full importance of the other member countries. So, we will see as we come to that particular situation. As of now, the SAARC Summit scheduled to be held in sometime in November and no final decision has been taken by our Prime Minister regarding her participation, but as soon as the decision is taken, I certainly can tell you," Ali said.
Ali also said that the Prime Minister, in a message to her Indian counterpart, had categorically stated Bangladesh's position of firmly standing with India at this difficult hour as a close friend and neighbour.
"My Prime Minister (Sheikh Hasina) is coming to India to attend the BIMSTEC (Bay of Bengal Initiative for Multi-Sectoral Technical and Economic Cooperation) Summit that would take place on October 16, only a few days from now, and she would have a bilateral meeting with Prime Minister Narendra Modi. I am sure that there would be a discussion on this. Perhaps, at the Goa event, our two Prime Ministers can also discuss regarding their attendance at the forthcoming SAARC Summit in Islamabad," Ali added.
Reacting to the Uri terrorist attack, Ali said, "In the Bangladeshi terrorist acts, we have so far investigated all aspects of the matter, and those are home-grown terrorists, but those were receiving support and assistance from abroad. But as regard to this particular cross-border terrorism (Uri), it is obvious that in that particular militarised zone nobody can come to this area without coming from the other side."
First Post had earlier reported that PM Narendra Modi will not travel to Pakistan in November for the Summit and an announcement on sending a ministerial representative instead will be made closer to the date. The decision against the PM's attendance was taken weeks before Sunday's Uri attack. Post-Uri attack, however, there is no way that Modi could be persuaded to travel to Islamabad, it said.
Pakistan will host the 19th summit of South Asian Association for Regional Cooperation (SAARC) in Islamabad on November 9 and 10.