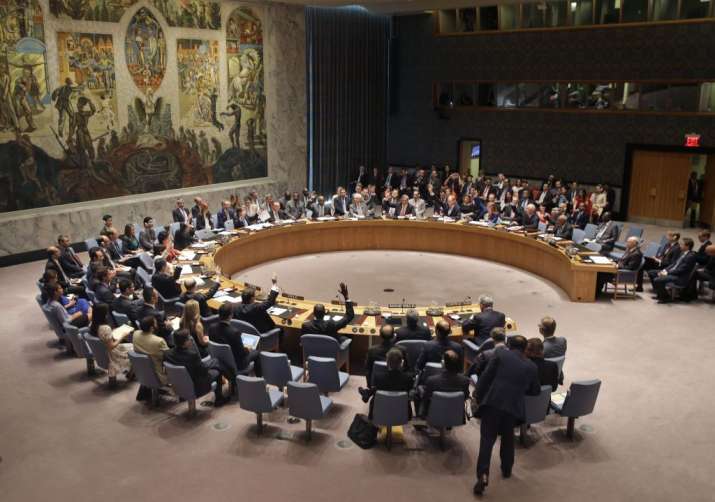 The United Nations Security Council (UNSC) will meet on Friday to discuss the threats emanating from the North Korean ballistic missile and nuclear programmes.
According to Efe news, the Friday meeting was originally called to study the situation in Ivory Coast, but later decided to add the North Korean issue to the agenda.
The provided official information does not specify whether there will be any voting session on a new UN resolution over the Stalinist state.
The UN Security Council has been negotiating a possible resolution to impose new sanctions on the Pyongyang regime for weeks.
The decision has to be endorsed by the five major world powers, including Russia, who could exercise its right to veto the proposed resolution.
The Friday meeting session will be headed by Bolivia, who is set to preside over the Security Council in June.
Bolivian ambassador to the UN, Sacha Llorenti, said Thursday afternoon as he announced the monthly programme of the Security Council that no meeting had been held to discuss the possible resolution.
However, the North Korean nuclear threats were added to the discussion table after Llorenti gave out the monthly programme in the press conference.
The Security Council has repeatedly condemned the nuclear and ballistic missile tests carried out by the Kim Jong-un regime in violation of UN regulations.
In May, UN representatives revealed that the Security Council was considering adding new sanctions to those already put in force after the North Korean nuclear tests that began in 2006.
The proposal to be discussed during the council meeting on Friday is part of the efforts by the US and China, the two countries leading this initiative. However, it is unknown what decision Russia will adopt if the draft resolution is approved.
On Thursday, the US government imposed new economic sanctions on North Korea, affecting three individuals and six companies who are reported to have funded the Pyongyang regime.
Among the companies sanctioned are Ardis-Bearings LLC, a Moscow-based company allegedly linked to Pyongyang's nuclear program, and the Independent Petroleum Company (IPC), which was accused by Washington of supplying oil to North Korea.
(With IANS inputs)