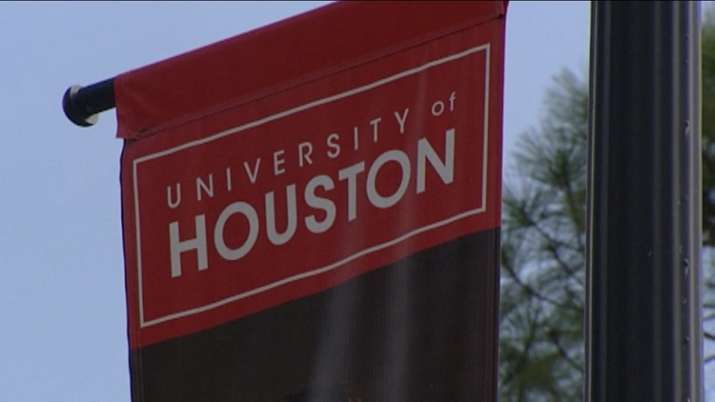 In a proud moment, a building at the University of Houston (UH) has been renamed after an Indian-American couple in recognition of their contribution to aid research projects, faculty and students at the varsity. The couple, Dr Durga and Sushila Agrawal, have been long-time Houstonians.
According to university officials, the Engineering Research Building at the varsity was renamed after the couple on April 26.
The dedication ceremony at the university was honoured by Indian-American chancellor and president of the university Renu Khator, Consul General of India Dr Anupam Ray, members of the Indian community, students and faculty.
Not just this, the USD 51-million building, which opened in 2017, had earlier named a floor after the couple.
A university release stated the Durga D and Sushila Agrawal Engineering Research Building has been named to recognise a transformational gift that the Agrawals have made.
Meanwhile, 74-year-old Dr Agrawal, who hails from a nondescript village in Madhya Pradesh's Lakhanpur, expressed his gratitude and respect for his professors at the university.
After attaining his bachelor's degree in Mechanical Engineering from Delhi College of Engineering, Dr Agrawal immigrated to Houston in 1968, where he earned two advanced degrees in Industrial Engineering from the UH's Cullen College of Engineering.
He also served on the Texas Higher Education Coordinating Board for four years.
At the dedication ceremony, president of the university, Khatos said, "We named the new engineering building after Dr and Mrs Durga Agrawal, our alum and regent, to celebrate their generosity and their gift will inspire our students and alumni for many generations."
The UH's engineering college boasts of more than 4,200 students, including over 1,150 graduate students, enrolled in 10 engineering disciplines, as well as several interdisciplinary graduate programs.