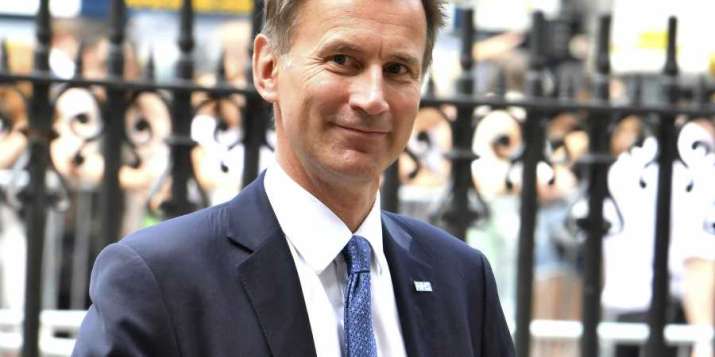 The British government came under fire on Wednesday after it emerged that the Foreign and Commonwealth Office (FCO) is charging victims of forced marriages to return home to the UK after their rescue overseas.
According to the latest statistics from the UK's Forced Marriage Unit (FMU), India ranks fourth among countries where victims are taken to be forced into marriage after Pakistan, Bangladesh and Somalia. In 2017, 82 male and female victims of forced marriage supported by the FMU were from India.
A Freedom of Information (FOI) request by 'The Times' found that any such victims must cover the cost of their plane ticket, food and shelter on being assisted by the government unit. If they are over 18, they can take out emergency loans from the government.
Foreign Secretary Jeremy Hunt said he would "get to the bottom" of the issue to ensure his department was acting with "compassion and humanity".
"I have asked officials to give me some proper advice on the whole issue on the basis of seeing this story. But any interventions that I have had on these consular matters, I have always stressed to embassies and posts abroad that they need to use discretion," he said.
Laws making it illegal to force someone into marriage in England and Wales were introduced in 2014. Anyone found guilty of the crime can be jailed for up to seven years. There have so far been two cases of conviction under this law, including a Bangladeshi-origin couple who were jailed for a total of eight years for forcing their daughter into marriage with a first cousin and a British-Pakistani mother being jailed for forcing her daughter to marry a relative almost twice her age last year.
Official FMU data records the top three countries with the highest number of cases of British nationals being forced into a marriage against their will as Pakistan (439), Bangladesh (129) and Somalia (91), with India fourth. In 2017, the UK Foreign Office helped 27 victims of forced marriage return to the UK and 55 in 2016.
The FOI data revealed that in the past two years, the Foreign Office has lent 7,765 pounds to at least eight women and about 4,500 pounds is still outstanding.
Yvette Cooper, chair of the UK Parliament's influential Home Affairs Select Committee, said, "Forced marriage is slavery. For the government to make victims pay for their freedom is immoral. Ministers need to put this right fast."
Tom Tugendhat, the chair of the Foreign Affairs Committee said that questions need to be raised on the revelations.
"We shouldn't be charging the most vulnerable for their own protection or dissuading them from asking for it," he said.
A Foreign Office spokesperson said as the emergency loans are accessed via public funds, the department has an obligation to recover the money in due course.
The spokesperson said, "When people contact us for help to return to the UK, we work with them to access their own funds, or help them contact friends, family or organisations that can cover the costs of returning to the UK. However, many of the victims who the Forced Marriage Unit help are vulnerable, and when offering any type of support their safety is our primary concern".
The FCO said that the Forced Marriage Unit – a joint FCO and Home Office unit – also provides funding for safe houses and NGOs overseas and in the UK to ensure victims of forced marriage can get to a place of safety as soon as possible.
"We do not charge British nationals for this service and work with organisations in the UK to support them on return," the spokesperson said.
In March 2017, the Foreign Office had announced it would amend its repatriation policy so that British nationals under the age of 18 who got into difficulty abroad would no longer have to reimburse the government the costs of their journey home.
The FMU was set up in 2012 to assist with rescues of victims held against their will overseas in extreme circumstances and since then it says it has provided support to between 1,200 and 1,400 cases per year.