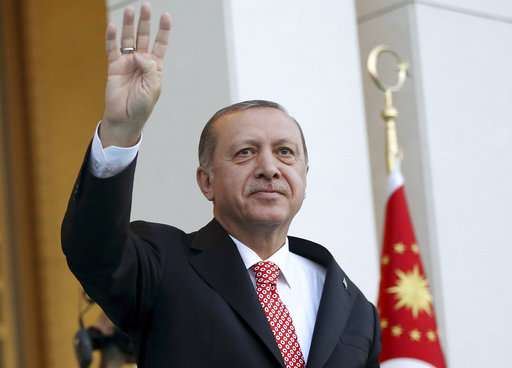 In a controversial move, Turkey has announced a new school curriculum that does not mention Charles Darwin's landmark theory of evolution.
According to news agency Reuters, the move has created fears among the country's opposition leaders that President Tayyip Erdogan is trying to subvert Turkey's secular foundations.
Replying to a question on why Darwin's theory was excluded from the school curriculum, Turkey's Education Minister Ismet Yilmaz said the main elements of evolution already underpinned the science curriculum.
However, he added that there would be no mention of Darwin's landmark theory until university.
"Because it is above the students' level and not directly related, the theory of evolution is not part" of the school curriculum," Yilmaz told media persons.
The explanation, however, has not gone down well with the teachers and opposition leaders who alleged that it was a move in the wrong direction for Turkey's schools.

They pointed out that it was  an attempt to avoid raising "generations who ask questions".
Opposition Republican People's Party lawmaker Mustafa Balbay pointed out that the government's explanation that the theory was beyond the understanding of school students is an insult to these students. 
"You go and give an 18-year old student the right to elect and be elected, but don't give him the right to learn about the theory of evolution...This is being close minded and ignorant," Mustafa Balbay was quoted as saying by Reuters. 
Muslim and Christian creationists have always rejected Darwin's theory of evolution as they believe that God created the world as described in the Bible and the Koran, making the universe and all living things in six days.
Interestingly, the new curriculum also asks religious schools to teach the concept of jihad as patriotic in spirit.
Defending the move, Ismet Yilmaz said that it is important to fix the wrong perception about "jihand".
"It is also our duty to fix what has been perceived as wrong. This is why the Islamic law class and basic fundamental religion lectures will include (lessons on) jihad. The real meaning of jihad is loving your nation," Yilmaz told media persons.