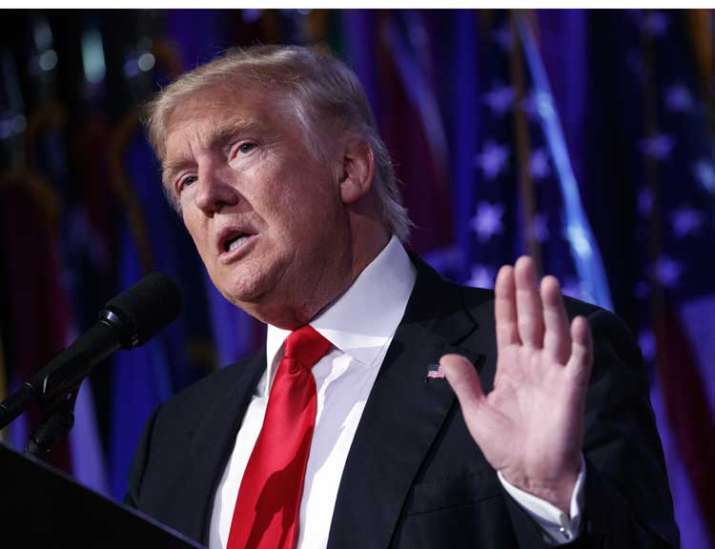 Making a U-turn on one of his controversial campaign promises, a top aide of Donald Trump today said the President-elect will not pursue an investigation against his election rival Hillary Clinton's use of a private e-mail server as secretary of state and is going to help her "heal".
Trump's senior adviser Kellyanne Conway told MSNBC's Morning Joe that the Trump is setting a tone for congressional Republicans by refraining from calling for more investigations. She says that "he doesn't wish to pursue these charges."
Days earlier, Trump told CBS's "60 Minutes" that he wants to think about whether to look more into Clinton's homebrew email server and the Justice Department's decision to not recommend charges against her.
"I think when the president-elect, who's also the head of your party now, Joe, tells you before he's even inaugurated he doesn't wish to pursue these charges, it sends a very strong message—tone and content—to the members," Conway said. 
During his presidential debates, Trump had vowed that if elected, he would appoint a special prosecutor to probe Clinton's use of a private email server as secretary of state. 
The Republican leader had nicknamed his Democratic rival "Crooked Hillary" and had vowed to put her "in jail" over the issue. 
In his campaign rallies, Trump roused his supporters to chants of "lock her up." 
"I think Hillary Clinton still has to face the fact that a majority of Americans don't find her to be honest or trustworthy, but if Donald Trump can help her heal, then perhaps that's a good thing," Conway added.
In his first interview after getting elected, Trump had said that his focus was not on appointing special prosecutors against Hillary. 
"I'm going to think about it," Trump told CBS '60 Minute' programme a few days ago.
"Um, I feel that I want to focus on jobs, I want to focus on healthcare, I want to focus on the border and immigration and doing a really great immigration bill. We want to have a great immigration bill. And I want to focus on -- all of these other things that we've been talking about," he said. 
Trump said he wants to "get the country straightened away" instead of thinking about appointing special prosecutors against Clinton.