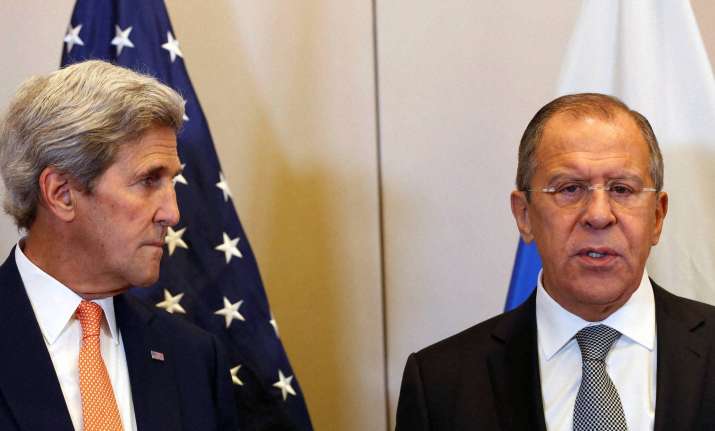 In a significant development, the United States and Russia have reached to an agreement for a tentative ceasefire in Russia.
The agreement may pave the way for the two sides to launch a joint US-Russian air campaign against the Islamic State and other extremist groups in Syria.
According to areport in The Guardian, the deal was by US Secretary of State John Kerry and his Russian counterpart, Sergey Lavrov, Friday night after 13 hours of talks in Geneva.
"No one is building this based on trust. It is based on oversight, compliance, mutual interest. This is an opportunity, and not more than that until it becomes a reality," said John Kerry.
"Today the United States and Russia are announcing a plan which we hope will reduce violence, reduce suffering and resume movement toward a negotiated peace and a transition in Syria … that, if followed, has the ability to provide a turning point, a moment of change," he added.
Russian Foreign minister refused to give the details of the deal by saying that it can't be disclosed as the situation in Syria is a "quagmire" of multiple warring parties, some of whom would seek to undermine the US-Russian deal.
"Russia will do what depends on us," he said.
As part of the agreement, a seven-day pause in the fighting would begin on Monday evening, which also marks the beginning of the Muslim holiday of Eid al-Adha.

 

During that time, the Syrian army would allow humanitarian aid to be delivered to the starving city, while rebels would stop fighting around government areas.