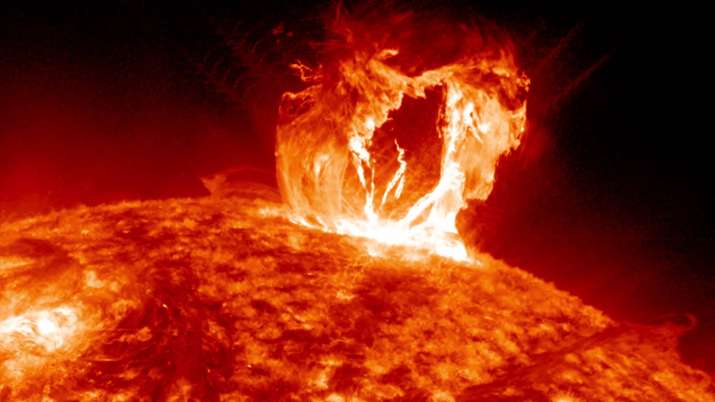 Sun has been the biggest star in our galaxy. It has not just been the source of energy to earth, but has also stored several mysteries with in.
In fact, NASA's Solar Dynamics Observatory is designed to help study the Sun's influence on Earth and Near-Earth space.
And this division recently captured a stunning video from the Sun as it experiences magnetic explosions on its surface erupting biggest solar flares of 2016.
The first flare kicked off at 0211 UT (10:11 p.m., Friday, EST), registering as an M5-class flare and then, only 3 hours later, a second flare was triggered, reaching a peak of a M7.6, making this the most energetic flare of the year so far.
"The sun is composed of plasma, a gas in which the negative electrons move freely around the positive ions, forming a powerful mix of charged particles." NASA told a leading daily.
"Each burst of plasma licks out from the surface only to withdraw back into the active region - a dance commanded by complex magnetic forces above the sun. SDO captured this video in wavelengths of extreme ultraviolet light, which are typically invisible to our eyes," NASA added.
While we are often advised to not watch sun directly, this high definition video gives a close view of these incredible explosions on Sun.