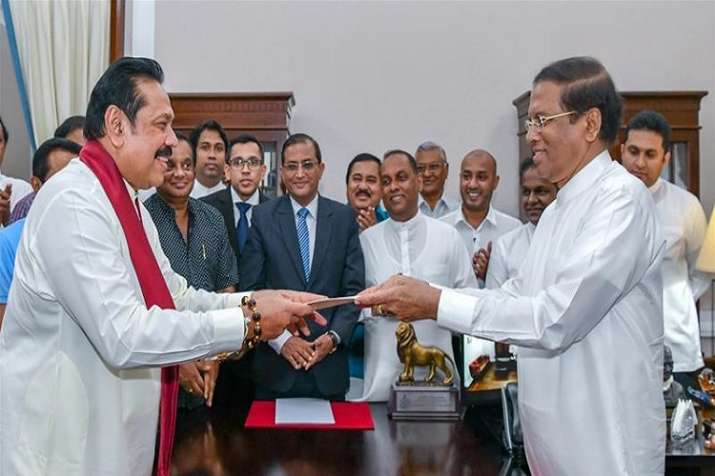 In a major setback for President Maithripala Sirisena, a Sri Lankan court on Monday barred Mahinda Rajapaksa from acting as Prime Minister. The Appeal Court issued notice and an interim order against Rajapaksa and his Government, preventing them from acting as Prime Minister, Cabinet and Deputy Ministers, Colombo Gazette reported.
The order was issued in a Quo Warranto case filed by 122 MPs against Rajapaksa and his Government.
The court set the hearing of the case for December 12 and 13.
"According to the interim relief, Rajapaksa and his disputed government have been prevented from acting as PM, cabinet and deputy ministers," said a lawyer, who was present at the hearing.
He added that the court was of the opinion that "irreparable damage" could be caused if persons not entitled to do so sit as prime minister and cabinet ministers.
The island nation is witnessing a political crisis since October 26 when President Sirisena sacked Wickeremesinghe and replaced him with Rajapaksa.
Sirisena later dissolved Parliament, almost 20 months before its term was to end, and ordered snap election. The Supreme Court overturned Sirisena's decision to dissolve Parliament and halted the preparations for snap polls.
Both Wickremesinghe and Rajapaksa claim to be the prime ministers. Wickremesinghe says his dismissal is invalid because he still holds a majority in the 225-member Parliament.
The UNF has moved three no trust motions against Rajapaksa, who has refused to step down.