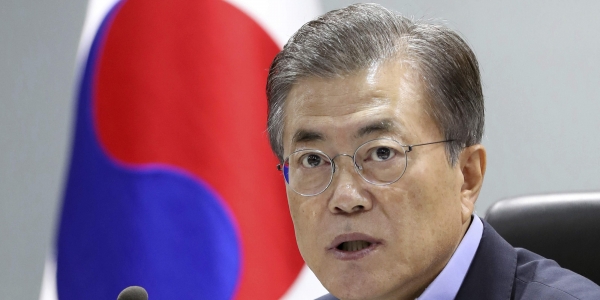 South Korean President Moon Jae-in is scheduled to visit India on July 10 and meet Prime Minister Narendra Modi. The two are expected to strengthen economic ties and will sign a few memorandum of understanding (MoUs).  
President Moon and PM Modi is expected to have a discussion on how to improve the economic ties between the two nations and create opportunities in developing infrastructures in the country.
"The main purpose of his visit to India is to upgrade the partnership. When Prime Minister Modi visited South Korea in 2015, we launched a special strategic partnership. This time it is to mature this partnership," Enna Park, Ambassador for Public Diplomacy told The Hindu.
South Korea is also expected to deliver on the 2014 agreement for technical cooperation in the railways sector like modernisation of the system and technologies and development of logistics parks.   
In 2015, PM Modi went to South Korea and met the then South Korean President Park Geun-hye. The two had signed seven agreements that time which included formalising national consultations between National Security Councils and improve the bilateral ties between the two countries. 
An MoU on cooperation between the two countries in the fields of maritime transport and logistic including through sharing of technologies was also signed.