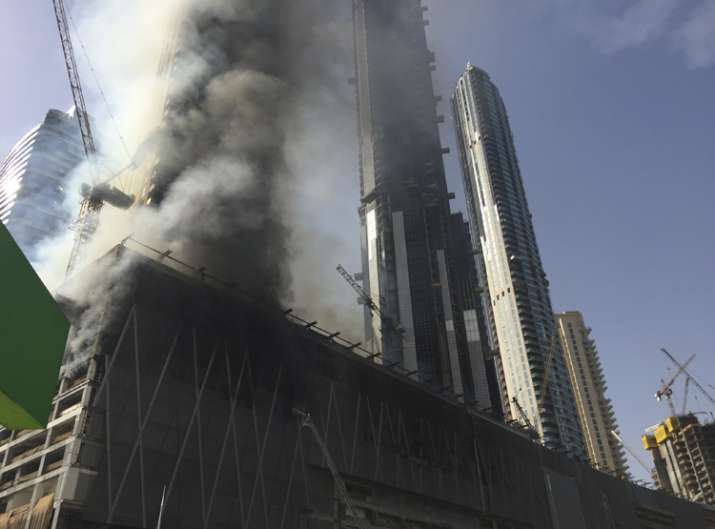 A large blaze erupted Sunday at an under construction high-rise complex near Dubai's largest shopping mall, sending thick gray smoke billowing over the heart of the city.
The fire broke out at around 6:30 am (0230 GMT) on a construction site next to the Dubai Mall and near the 63-story The Address Downtown Dubai tower, which was heavily damaged in a fire on New Year's Eve on 2015.
The site is near the iconic Burj Khalifa, world's tallest building. 
There were no immediate reports of any casualties.
Fire at Fountain Views towers has been brought under control; cooling operations are underway pic.twitter.com/QcNoBxEgjv

— Dubai Media Office (@DXBMediaOffice) April 2, 2017
Flames licked out of the podium level of the building as firefighters shot water inside. Every few minutes, small blasts could be heard inside the structure, presumably from exploding propane or welding tanks used by the workers. Ambulances stood nearby but there was no sign of any worker being treated.
Surrounding roads were closed to traffic after a thick black smoke filled the sky.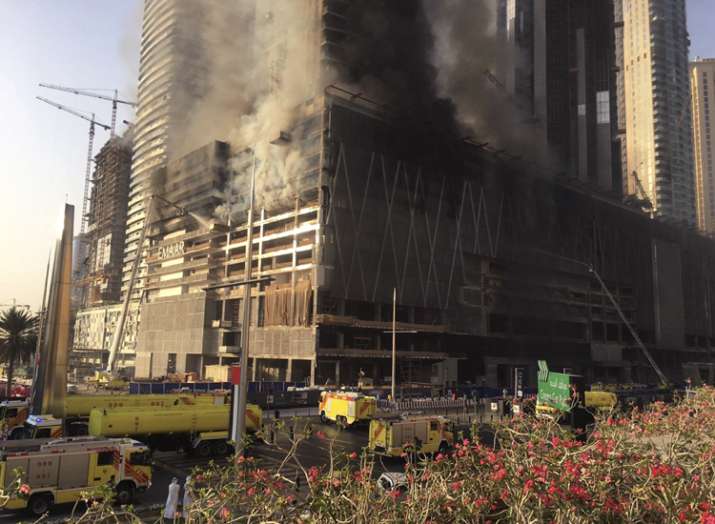 Fire at the under-construction Fountain Views tower next to Dubai Mall
The fire appeared to be confined to the lower floors of the structure.
Dubai's government media office said the fire erupted at the Address Residences Fountain Views towers, and that firefighters have brought it under control.
"Cooling operations are underway and ambulance units are on site," the media office posted on its Twitter account. It said there were no injuries reported.
The high-rise Fountain Views complex is being built by large Dubai-based developer Emaar Properties, which raised the mall and the hotel struck in the 2015 blaze. The developer declined to immediately comment.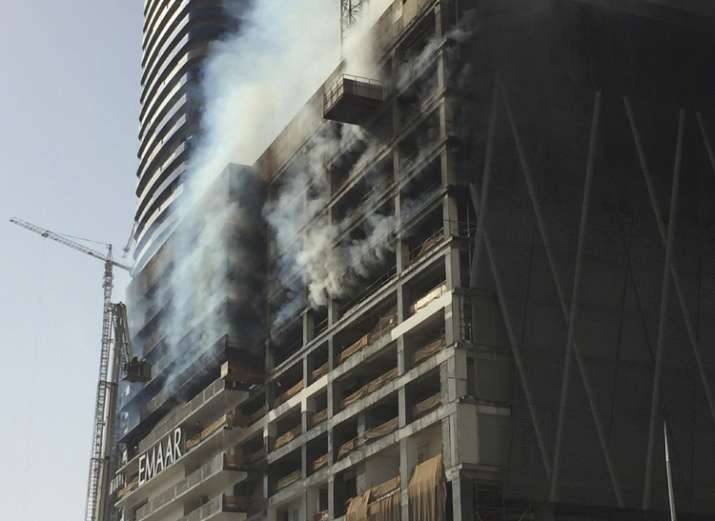 Firefighters battle a blaze at an under-construction tower in Dubai
Large numbers of firefighters were on the scene, and police cordoned off nearby roads.
"It was plumes and plumes of black smoke. It looks like it was quite low down," said witness Anthea Ayache.
She said firefighters responded quickly and many construction workers were nearby watching the fire from a safe distance.
"There's so many fire brigades, so they seem to have gotten on top of it very quickly," she said.
Niall McLoughlin, a spokesman for Dubai developer DAMAC, said the fire happened next to the DAMAC Maison luxury hotel.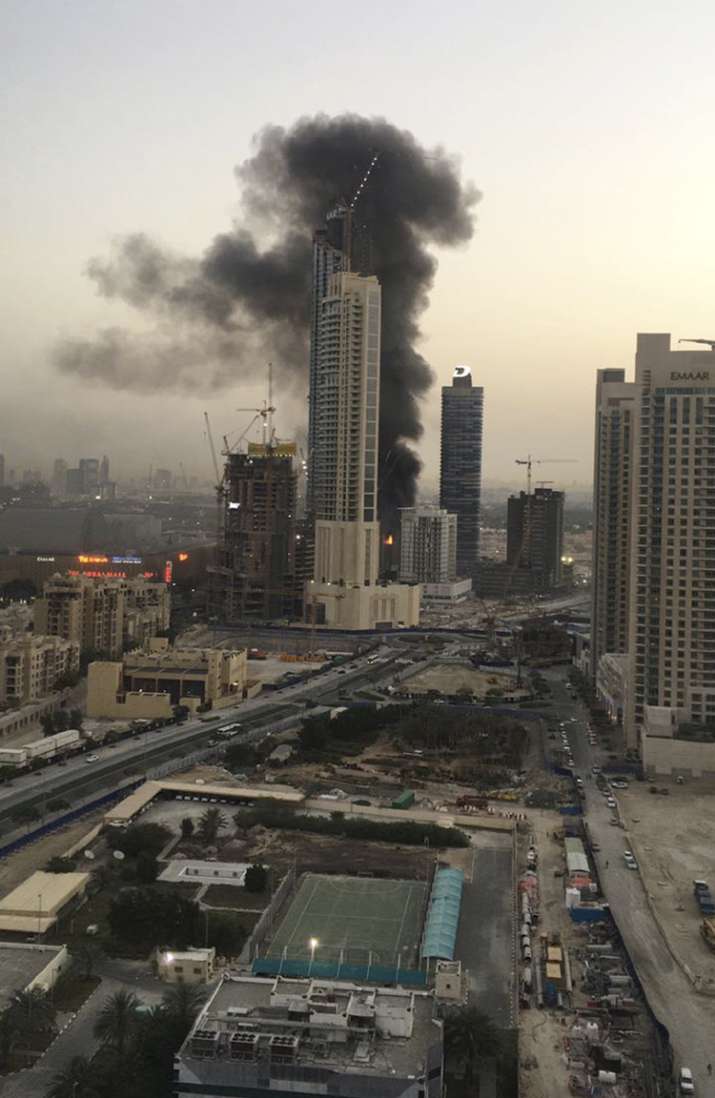 Smoke rises from a fire at a construction site next to Dubai Mall
Dramatic fires have hit skyscrapers in Dubai and other fast-growing cities in the United Arab Emirates in recent years. Building and safety experts have cited a popular type of cladding covering the buildings that can be highly flammable.
On December 31, 2015, hours before the New Year fireworks display, a huge blaze ripped through the Dubai tower. 
(With AP inputs)