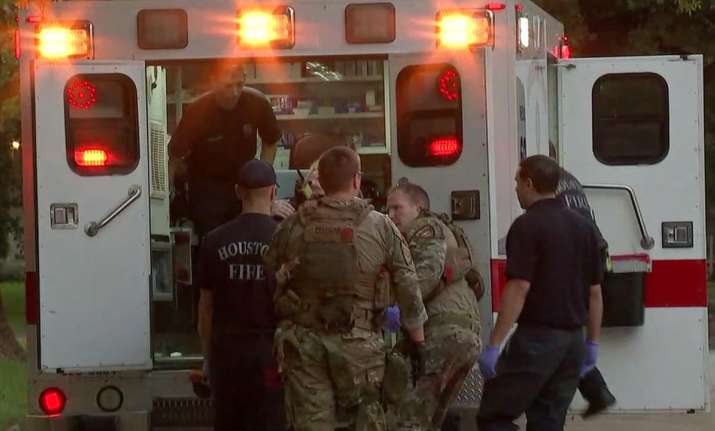 A gunman who resorted to open firing at a strip mall in US, injuring six people, is dead, Houston authorities said.
The Houston Police Department said via Twitter the suspect was "DOA" at the contained scene. An hour earlier, they tweeted authorities had shot the suspect.
Fire Department Assistant Chief Richard Mann said six people were wounded. A couple of them were taken to a hospital, while the others have less serious injuries.
Circumstances of the shooting, which happened about 6:30 a.m. Monday, were not immediately clear, although some witnesses have described the gunman firing dozens of shots at cars passing through the neighborhood before he was engaged by police.
Several cars with bullet holes and shattered windows were at a nearby strip mall parking lot.
The shooting comes days after a shooting at a Washington state mall that left five people dead. On Sept. 17, a 20-year-old man stabbed 10 people at a Minnesota mall before being shot to death by an off-duty police officer.
(With AP inputs)