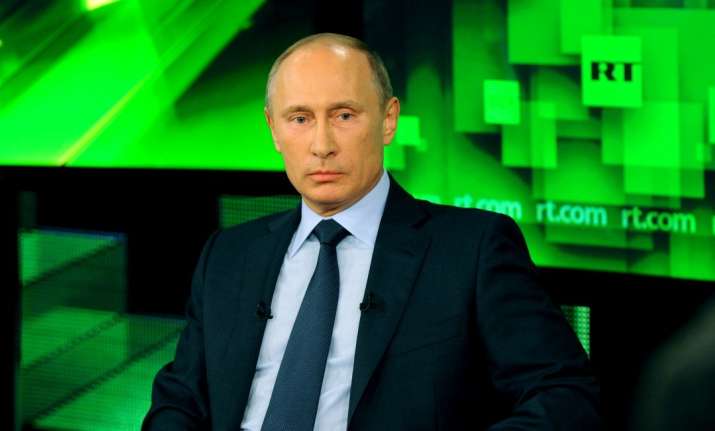 A day after the United States and Britain said they were considering new sanctions against Russia, state broadcaster Russia Today on Monday alleged that its bank accounts in the UK have been frozen by the government. 
"Our accounts in Britain have been blocked. All of them. 'Decision not to be discussed'. Hail to freedom of speech!" RT's editor-in-chief Margarita Simonyan said on her Twitter account.
A statement from the network said that the National Westminster Bank has informed RT UK that "it will no longer have the broadcaster among its clients."

 

"We have recently undertaken a review of your banking arrangements with us and reached the conclusion that we will no longer provide these facilities," NatWest said in a letter to RT's London office.
The statement further said that the broadcaster has been informed by the bank that the entire Royal Bank of Scotland Group, of which NatWest is part, would refuse to service RT.
The letter by the bank to RT said the decision was final and that it was "not prepared to enter into any discussion in relation to it."
Commenting on the development, Russian Foreign Ministry spokesperson Maria Zakharova said it indicated that "Britain on its way out of the EU abandoned all its commitments to protect the freedom of speech."
"We have no idea why it happened, because neither yesterday nor the day before yesterday, nor a month ago, nothing special happened to us, nobody threatened us in any way," Margarita Simonyan told RBK business news website.
"Hypothetically, this may have something to do with new British and American sanctions against Russia, which may be announced soon. It may not. Our legal department is dealing with the issue now," she said.
RT, originally known as Russia Today, is a television network and news website funded by the Russian government. 
The reporting of Russian and Syrian airstrikes in rebel-held Aleppo by Russian network is in stark contrast to the reporting by Western media, particularly in recent weeks as international criticism of Russia's actions in Syria has intensified to include allegations of war crimes.
Yesterday, the United States and the UK had announced that they were considering new sanctions to pressure the Syrian and Russian governments to halt an offensive against rebel-held parts of Aleppo, Syria's largest city.
The announcement came after US Secretary of State John Kerry and British Foreign Secretary Boris Johnson met with the diplomats from France, Germany, Italy, Saudi Arabia, Qatar, Turkey, Jordan, the United Arab Emirates and the European Union.
All oppose Syrian President Bashar Assad's long-term control over his country and all are angry over a year-old Russian military intervention that has contributed to thousands of deaths and harrowing scenes of destruction in Aleppo.