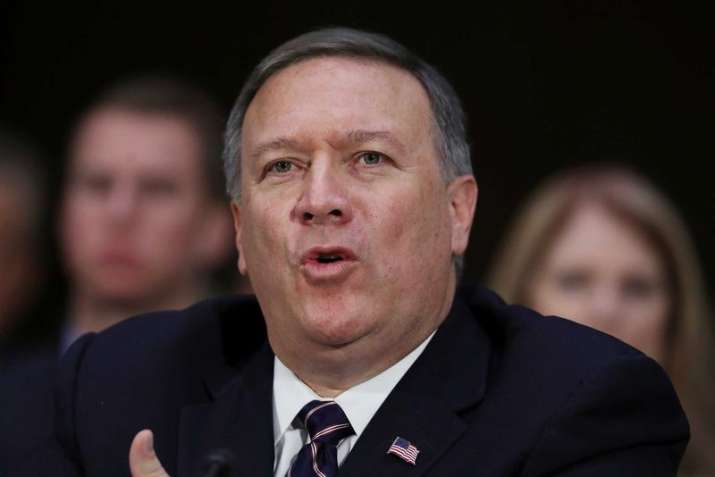 US Secretary of State Mike Pompeo repeated his call to North Korea to completely get rid of all leftovers of its nuclear weapons programme before international sanctions are lifted.
Speaking in a series of Friday interviews, Pompeo said that would include any possible clandestine sites unknown to those outside North Korea.
"I don't want to get too far into the details, but when you think about complete denuclearisation, it would certainly be all of their sites, not just those that have been declared. So, we've got to make sure that it's complete," said Pompeo.
"The denuclearization is a great big commitment on the part of North Korea as well, and there'll be a parallel set of security assurances that are also big and bold and different", he added.
He suggested the administration would link those security assurances to the economic benefits that could stem from a deal.
The top US diplomat also held out a possibility that some sort of written statement or communique that lays out tangible achievements from the June 12 meeting between North Korean leader Kim Jong-un and American President Donald Trump could emerge.
After the summit in Singapore, Pompeo is scheduled to travel to South Korea and China for a meeting with their respective officials.
He added that President Trump is willing to do something big and he hopes that Kim Jong Un is prepared to do that as well.
(with IANS inputs)