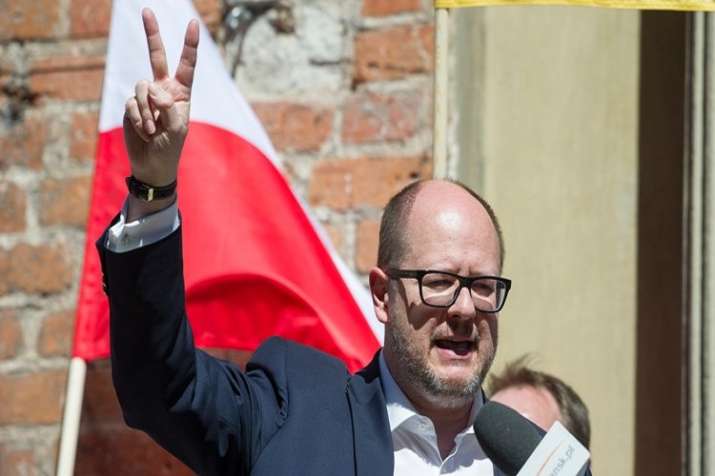 A centrist mayor of the Polish city of Gdansk succumbed to his injuries a day after he was stabbed by an unknown attacker in front of hundreds at a charity event.
Mayor Pawel Adamowicz had been in a very critical condition after he suffered a serious wound to the heart and cuts to his diaphragm and abdominal organs, said the surgeons.
Video footage showed the attacker, who police said was wearing a press badge, bursting on to the podium and launching himself at Adamowicz, who had been waving sparklers with others on stage as the fundraiser was winding down on Sunday evening.
After knifing the mayor several times, the man turned to the crowd with his arms raised triumphantly but was quickly tackled to the ground by security guards and arrested.
A local police spokesman said the detained man was a 27-year-old who lived in Gdansk, a Baltic coast city with a population of around half a million that was the cradle of Poland's anti-communist Solidarity movement in the 1980s.
In a video recording of the attack posted on YouTube, the suspect was seen seizing the microphone and claiming he had been wrongly jailed by the previous centrist government of the Civic Platform (PO) party and tortured.
Meanwhile, anti-violence rallies are being planned nationwide after Sunday's attack.