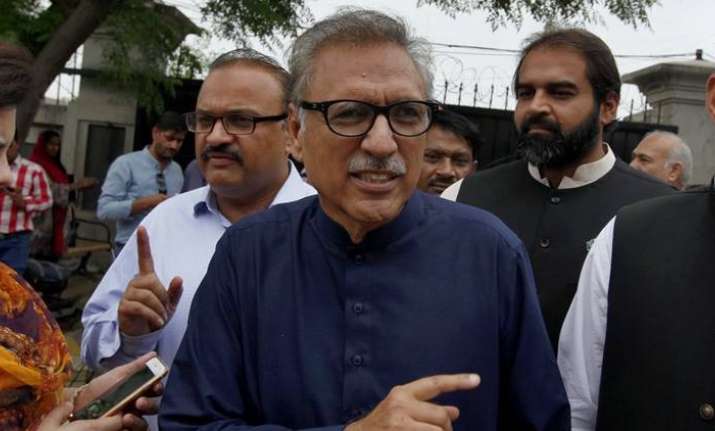 The Election Commission of Pakistan (ECP) on Monday completed the preparations for presidential elections in the country. The lawmakers are set to choose a new president on Tuesday. The ruling Pakistan Tehreek-i-Insaf (PTI) party's candidate is expected to win the scheduled elections as the Opposition parties failed to field a joint candidate.
Tenure of outgoing President Mamnoon Hussain comes to an end on September 8. He had declined for re-election to a second 5-year term.
Chief Election Commissioner Sardar Raza Khan will serve as the Returning Officer.
Polling stations have been set up in all four provincial assemblies in addition to the National Assembly.
The presidential elections will see three candidates in the race - ruling Pakistan Tehreek-e-Insaf's Arif Alvi, the Pakistan Peoples Party's Chaudhry Aitzaz Ahsan and Jamiat-e-Ulema (F) chief Maulana Fazal-ur-Rehman.
PTI's candidate Alvi is in strong position as the party controls the National Assembly and has majority in Khyber-Pakhtunkhwa and Punjab. The party has also received support of the ruling party in Balochistan.
Alvi is a Karachi-based dentist-turned-politician, who reportedly stood by prime minister Imran Khan during his political career.
The Opposition parties however, are in majority in Senate.
President is a symbol of the federation in Pakistan as the post is of the highest elected official. The president however, exercises powers on the recommendations of the prime minister.