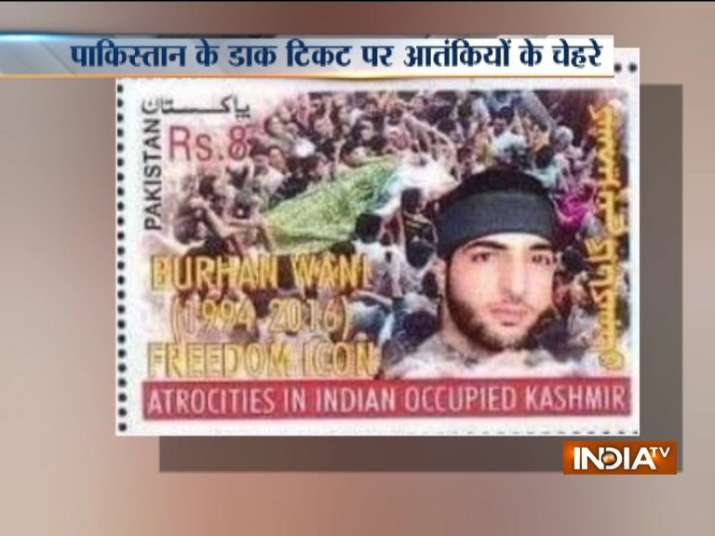 In a clear reflection of Pakistan's double standard on terrorism, India's western neighbour has issued postal stamps of dreaded Kashmiri terrorists.
Pakistan's postal department has issued 20 stamps that have names and photographs of terrorists.
Burhan Wani, the dreaded Kashmiri terrorists killed by Indian security forces, is one of these 20 terrorists.
Senior BJP leader and former deputy chief minister of J&K Kavinder Gupta said that Pakistan can't be trusted and India will not initiate talks if it continues such acts.
Watch: Pakistan glamourises Kashmiri terrorists