Follow us on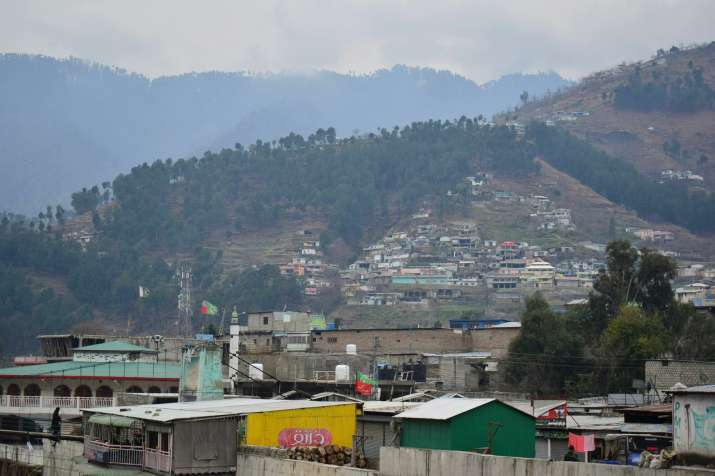 One month after 12 Mirage 2000 fighter jets of the Indian Air Force obliterated Jaish-e-Mohammed's terror camp in Balakot, Pakistan finally allowed media to visit the site. After keeping the site of attack off-limits for any visitors, Pakistan Army's public relations wing ISPR today took eight persons of domestic media to propel the propaganda that the IAF strike had not caused any harm. 
But the Pak Army failed to fulfill the motive. Here's why: 
Military controlled visit: The Pak Army took eight members of domestic media, which sources say were cultivated, in an M17 military chopper to the site at around 10 am on Friday. An army Major accompanied them on the trip. 
Access to the only partial area: The site of Balakot air strike, which housed over 350 terrorists at Jaish-e-Mohammed's state-of-the-art terrorist boot camp, is spread over six acres and journalists were given access to the one-third region. The informed sources have said that the press was allowed to explore only two acres of land, the remaining three-to-four acres of land was kept off limits and was covered with plastic sheets. 
Hawk-eye vigil: Apart from the accompanying Pak Army Major, the media visit was being observed by at least 100 commandoes of Pakistan Army's infantry division's 216 Frontier Corp. The area covered by plastic sheets was a complete no go zone for media. 
Propaganda videos: The journalists who were taken on the propaganda trip were made to meet 375 children at the site. It was not immediately clear where those children came from. Were they brought there for photo-ops of did Pakistan claimed them to be students of Madrasa run by JeM? The journalists were asked to record videos of the children at the site, the sources have informed us. 
Even though the Pakistan government's motive was to propel propaganda that IAF strike hit no real targets in Balakot, but the inaccessibility to the covered area is likely to elicit the opposite response.
The Indian Air Force successfully struck the terror camp in a pre-emptive strike on February 26. The airstrike had come within the fortnight of the Pulwama terror attack, which had claimed the lives of at least 40 CRPF personnel when a car full of explosives rammed into a bus carrying the jawans on Jammu-Srinagar highway. The Pak-based terror group had taken the responsibility of the attack via a video. 
(Written by India TV News Desk)