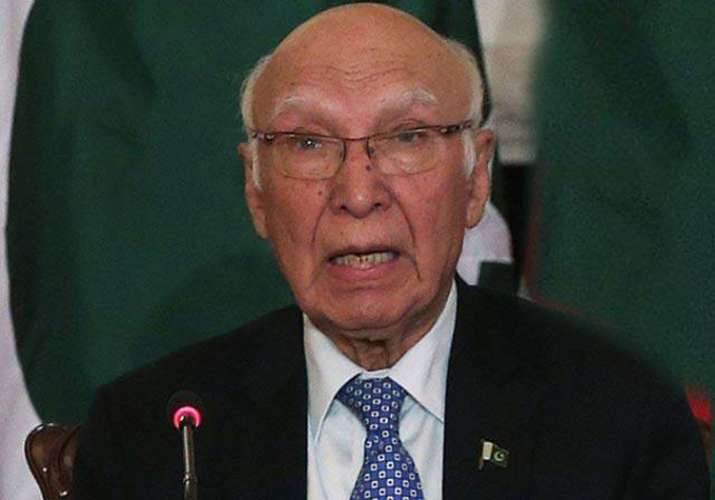 Pakistan has accused India of causing harm to the South Asian Association for Regional Cooperation (SAARC) forum by refusing to attend the Islamabad summit.

 

According to a report in The Nation, Sartaj Aziz, Prime Minister Nawaz Sharif's adviser on foreign affirs, on Wednesday said in an interview that India's unilateral decision of cancelling the scheduled conference in Islamabad has impaired the SAARC. 
Responding to a question on his participation in the upcoming Heart of Asia Conference in India, Aziz said that Pakistan was deeply related with Afghanistan and did not want to remain disconnected with any discussion concerning the trouble nation. 
He, however, clarified that Heart of Asia was not a bilateral conference and that it was related to what was happening inside Afghanistan.
Sartaj Aziz also said that the Nawaz Sharif government had effectively raised the issue of Kashmir at every forum, including the United Nations and the Organisation of Islamic Cooperation (OIC).
"It is very significant movement. It is a new kind of Intifada, led by the new Kashmiri generation who are carrying Pakistani flags and demanding liberation from illegitimate Indian rule," he said.