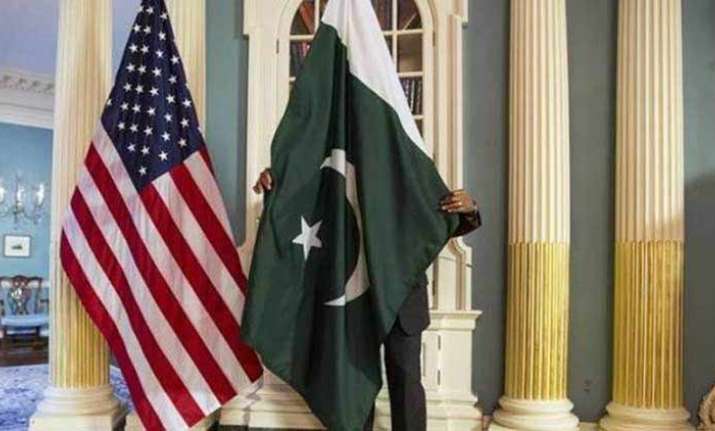 Days after the US suspended its USD 255 million military aid to Pakistan, the latter's defence minister said that Islamabad has suspended all intelligence and defence cooperation with the US. 
The announcement was reportedly made by Pakistan Defence Minister Khurram Dastgir Khan during an address at the Institute of Strategic Studies in Islamabad on Tuesday.
However, the minister's claims were denied by the US Embassy in Pakistan, said the Voice of America (VOA). 
According to Pakistan's The News International, Khan said that it was high time for Pakistan to have a "ruthlessly candid dialogue with the US" which blames Pakistan for nurturing Afghanistan-oriented terror groups and providing them safe haven. 
"Until the Pak Govt takes decisive action against groups including the Afghan Taliban and the Haqqani network, we consider them to be destabilizing the region and also targeting U.S. personnel, US will suspend that kind of security assistance to Pakistan" says Heather Nauert pic.twitter.com/3wMKmXMAwL

— ANI (@ANI) January 5, 2018
At a seminar titles 'Contours of Security Environment of Pakistan', Khan reportedly said that despite the US spending billions of dollars, it was facing threat in Afghanistan and was using Pakistan as a scapegoat to hide its failures. 
He added that the US was busy playing the blame game against Pakistan rather than helping them secure the Pak-Afghan border.
When asked to comment on Pakistan's reported move, US Under Secretary of State Steve Goldstein said: "We're hopeful for future cooperation from Pakistan."
"We stand ready to work with Pakistan in combating all terrorists without distinction, and we hope to be able to renew and deepen our bilateral security relationship when Pakistan demonstrates its willingness to aggressively confront the Taliban network, the Haqqani Network, and other terrorist and militant groups that operate from its territory," he said.
The US has been clear on this issue to Pakistan, Goldstein said.
"We would like Pakistan to come to the table and assist us in this effort," he said adding that the suspension of security aid is not a cutoff and no funds have been reprogrammed.
The US announced on Thursday that it would not deliver military equipment or transfer security-related funds to Pakistan.