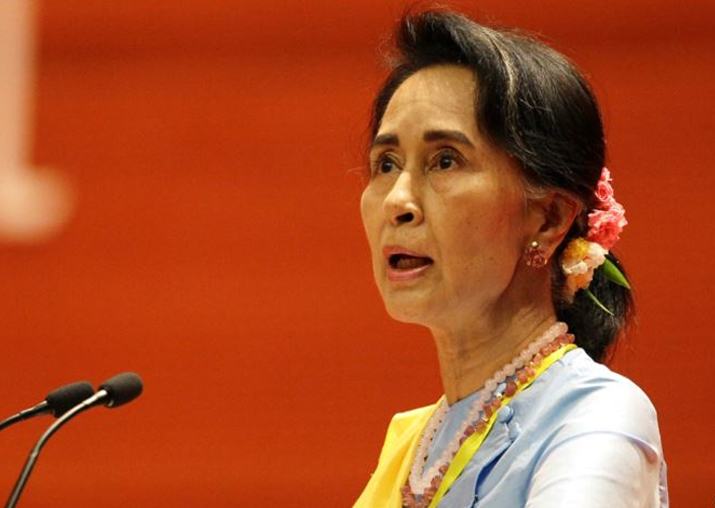 The Oxford City Council has stripped the Freedom of the City Award it gave 20 years ago to Myanmar leader Aung San Suu Kyi, saying those who turn a blind eye to violence tarnish its own reputation.
The council motion was supported unanimously on Monday evening and cited Suu Kyi's inaction as Rohingya Muslims are subjected to a crackdown being described by the UN and others as textbook ethnic cleansing.
Suu Kyi was under house arrest for 15 years during Myanmar's long military dictatorship and Oxford said the award was given to her originally because her advocacy for democracy in her country reflected Oxford's values of tolerance and internationalism.
Oxford Councillor Mary Clarkson said in a statement, "We celebrated her for her opposition to oppression and military rule in Burma."
Suu Kyi is to meet Pope Francis on Tuesday in the country's capital, Naypyitaw.