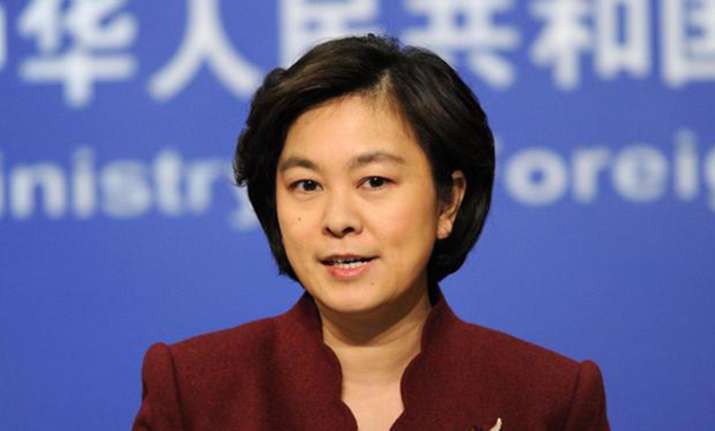 Beijing on Friday made it clear  that its stand on Kashmir will not be affected by the roll out of China-Pakistan Economic Corridor(CPEC).
Chinese Foreign Ministry spokesperson Hua Chun¬ying told media persons that Kashmir dispute has to be resolved bilaterally between India and Pakistan.
"As a leftover issue from history between India and Pakistan, it needs to be properly settled through dialogue and consultation between the two sides," Hua Chun¬ying said.
Responding to a question on India objecting to Pakistan's reported move to declare Gilgit-Baltistan its fifth province as well as to CPEC passing through these areas, she said that China's position on the Kashmir issue was consistent and clear-cut.
India on Thursday made it clear that Islamabad's reported attempts to declare Gilgit-Baltistan as the fifth province of Pakistan is "illegal" and completely unacceptable.
Reacting to Pakistan's move, Ministry of External Affairs (MEA) spokesperson Gopal Baglay reiterated that the entire Jammu and Kashmir will always remain an integral part of India.
"The entire State of Jammu and Kashmir acceded to India in 1947. It has been, is and will always be an integral part of India. A part of Jammu and Kashmir has been under illegal occupation of Pakistan. Any unilateral step by Pakistan to alter the status of that part will have no basis in law and will be completely unacceptable," Gopal Baglay said.