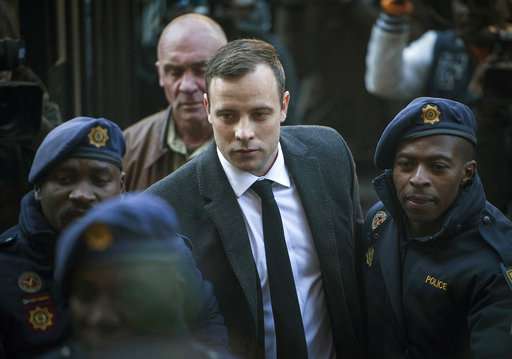 Oscar Pistorius' prison sentence has been increased to 13 years and five months by South Africa's Supreme Court of Appeal.
The court on Friday upheld an appeal by prosecutors, who challenged Pistorius' original six-year jail sentence saying it was too lenient for his conviction of murder in the shooting of girlfriend Reeva Steenkamp in 2013.
Pistorius has served just over a year of that six-year sentence.
Pistorius shot Steenkamp in the pre-dawn hours of Valentine's Day 2013. He was initially convicted of manslaughter but also had that conviction overturned and replaced with a murder conviction by the Supreme Court.