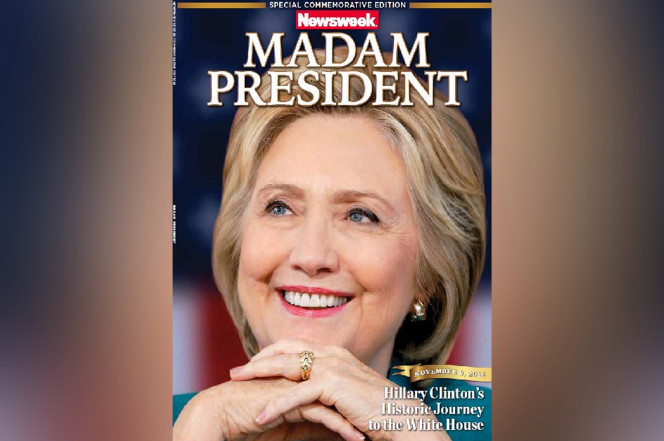 In a major blunder, Newsweek, an American weekly news magazine, mistakenly issued about 1,25,000 copies declaring Hillary Clinton as the winner in the recently concluded US Presidential elections.
According to the reports, both a Clinton and a Trump commemorative issue were designed and laid out in advance, but Newsweek, believing that Clinton was likely to win, shipped only the Clinton issue.
Soon after realising mistake, Tony Romando, CEO of Topix Media, the Newsweek partner which produces Newsweek's "special edition" issues, said: "Like everybody else, we got it wrong." 
"All wholesalers and retailers have been asked to return any issues they have as we need to clear room for [150,000 copies of] the President Trump issue," Romando added.
The magazine's "President Trump" edition has reportedly been rushed to stores.
Trump was on Wednesday elected the new US President, defeating forecasters who had predicted a Hillary Clinton win in one of the most bitterly fought Presidential battles.