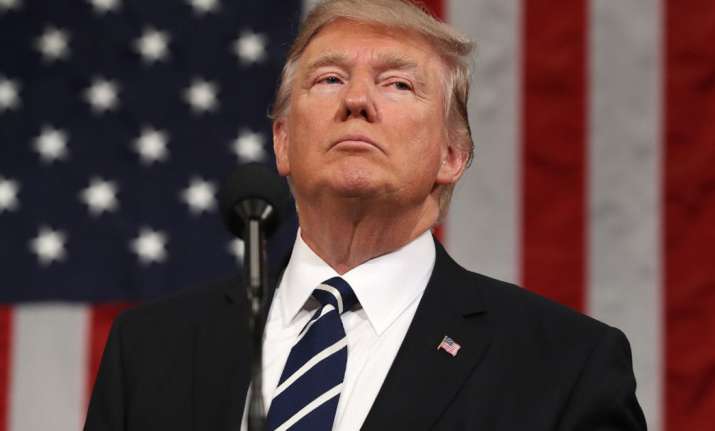 Condemning the New York City attack that left at least eight people dead and 11 others injured, US President Donald Trump today said that his prayers are with the victims and their families.
"My thoughts, condolences and prayers to the victims and families of the New York City terrorist attack. God and your country are with you!," Trump
said in a statement after a 29-year-old man, identified as Sayfullo Saipov, plowed a speeding truck through a busy bike path in Lower Manhattan today.
"My administration will provide its full support to the New York City Police Department, including through a joint investigation with the Federal Bureau of Investigation," he said.
On Twitter, the US President called it "another attack by a very sick and deranged person" and declared, "NOT IN THE U.S.A.!"
While police did not specifically blame the Islamic State for the New York bloodshed, Trump railed against the extremist group, tweeting, "We must not allow ISIS to return, or enter, our country after defeating them in the Middle East and elsewhere. Enough!"