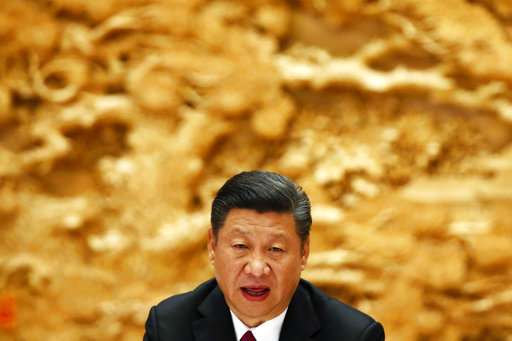 Regretting New Delhi's opposition to Beijing's Belt and Road project, the state-run Chinese media today said that a "nervous" India cannot stop its neighbours from joining China's ambitious project even if it wants to stay out of it. 
An article in the Global Times, however, added that India could still change its mind and join the initiative before it is too late.
"China would never force any country to participate in the Belt and Road if it was too sceptical and nervous to do so," the Global Times said.
"It is regrettable but not a problem that India still maintains its strong opposition, even though China has repeatedly said its position on the Kashmir dispute would not change because of the China-Pakistan Economic Corridor (CPEC)," said the article written by Global Times reporter Wang Jiamei.
"India also cited the potential debt burden as one of its other concerns, saying that connectivity initiatives must follow the principles of financial responsibility to avoid projects that would create an unsustainable debt burden for communities."
"It is strange that the onlooker is more anxious than the players. While India cares about its neighbours' debt burden, the neighbours appear willing to take on more," it said.
"On Saturday, Pakistan and China inked new deals worth nearly $500 million, covering airport, sea port and highway construction. As regards to the potential debt burden, Pakistan's repayments will peak at around $5 billion in 2022, but this will be offset by transit fees charged in the CPEC."
Last week, the article noted, "Nepal officially signed a deal with China to join the Belt and Road project, and the country is also reportedly in talks with Beijing to build a cross-border rail link that may cost up to $8 billion."
"As such, given the active responses from countries along the route, there is no way for India to impede its neighbouring countries from cooperating with China in infrastructure development."
The Gobal Times aid, "China has formally invited India to join the project. If India doesn't want to take a part on the stage, then it should just be a good member of the audience. The role is still available if India changes its mind, but it may only be a small role if it is left too late."
Union Minister for Food Processing Harsimrat Kaur Badal today said that the Narendra Modi government has taken many steps to double the income of the farmers of the country.
Speaking at "India TV Samvaad", Harsimrat Kaur said that the main thrust of the Modi government is on improving the infrastructure for agriculture which will not only result in higher income for farmers but also create employment opportunities for the youth.
Harsimrat Kaur pointed out that in 2008, UPA government had sanctioned 42 Mega Food Parks. However, she reminded that they could operationalised only 2 food parks by 2014.
" The Narendra Modi government, on the other hand, operationalised 6 food parks within three years of its rule. In addition to that, four other parks are ready to be operationalised," she said. 
Harsimrat Kaur further said that out of 100 sanctioned cold storages,  the UPA government could operationalise only 30 between 2010 and 2014.
"Within three years of our rule, we operationalised all 100 cold storages. Not only that, we have sanctioned 101 new cold storages," she added.
She further said that the government has launched schemes for insuring crops in order to safeguard the economic interests of the farmers.
Harsimrat Kaur added that the government has launched the scheme to check the health of the soil so that farmers could get higher produce as well as higher income. 
Praising Narendra Modi government for its achievements on economic front, the Food Processing minister pointed out that in 2016,  Foreign Direct Investment (FDI) was largest in India in its history. 
She also added that even in Food Processing sector, there was 40 percent increase in FDI last year.
(With IANS inputs)