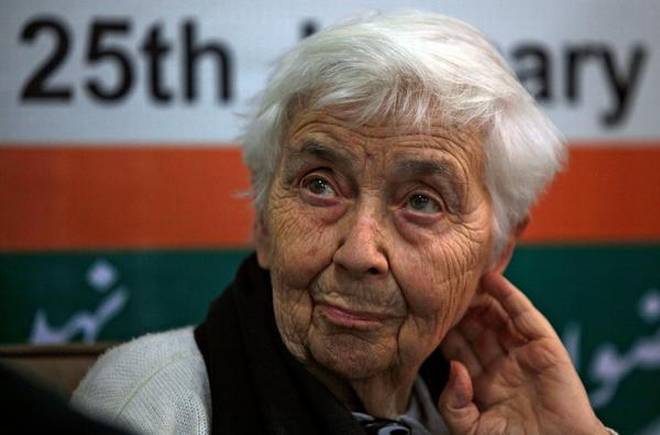 Social activist Dr Ruth Pfau, fondly known as the Mother Teresa of Pakistan, will now be remembered for more than her life's contribution towards fighting leprosy in the country. The late German-born philanthropist's grave, located in Karachi's Gora Cemetery, has been equipped with QR code. 
The visitors to the cemetry can scan the QR code on their phones to access information about the late humanitarian and the lifelong services she rendered in helping out lepers.
After devoting almost 55 years of her life to this mission, Dr Pfau passed away at the age of 87 on August 10, 2017 leaving many deeply aggrieved. She had been honoured with a state funeral that was broadcasted nationally. 
Born in 1929 in germany, Dr Pfau had moved to Pakistan as part of the Society of Daughters of Heart of Mary. She contributed in establishing 157 leprosy clinics across Pakistan, that treated over 56,780 people.