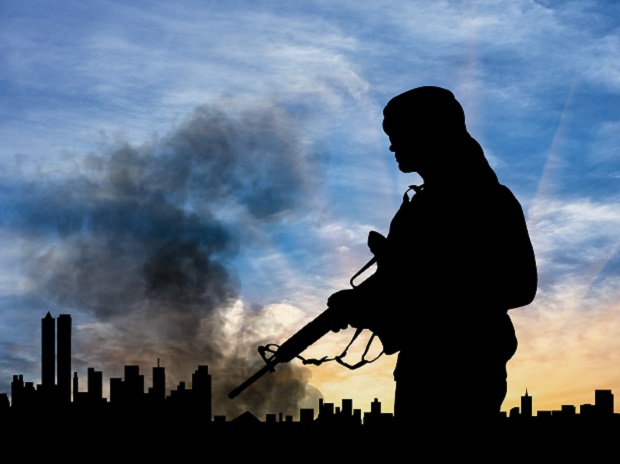 India has urged the UN Security Council to impose sanctions against terrorists involved in sexual violence in armed conflicts after Secretary-General Antonio Guterres had reported a huge increase in such brutalities.
"Sexual violence, abductions and human trafficking continue to be used as weapons of war in armed conflict by non-state actors and terrorist organisations," Paulomi Tripathi, First Secretary in the Indian Mission told the Council on Thursday.
"Today, there is greater awareness about the centrality of meaningful participation of women in peace processes and incorporation of gender perspectives in UN's peace and security efforts," she added.
Tripathi stated that India appreciates Secretary General's emphasis and achievement on gender parity in UN's senior leadership. 
"As the General Assembly focuses on gender sensitive and inclusive development to build peaceful and resilient societies, the Council must push for effective cooperation on countering terrorism that threatens peace and security," she said.
"The Council must make all efforts to realize the full potential of integrating women, peace and security considerations in sanctions regimes. The Sanctions Committees of the Security Council need to address the issue of proactively listing terrorist individuals and entities involved in sexual and gender-based violence in armed conflicts," she said. 
International cooperation for prosecution of criminals engaged in transboundary crimes is important to bring justice to the victims, large number of whom is women and girls, she added.
In India, she said the discourse on women's empowerment has progressed from viewing women as beneficiaries of welfare schemes to mainstreaming their concerns and harnessing their leadership for inclusive development. 
More than 1.3 million directly elected women representatives participate in formulating and implementing gender responsive policies in India. 
Gender-based budgeting has proved beneficial for mainstreaming of gender perspectives in policy implementation across sectors, she said
"India is committed to a higher representation of women in peacekeeping missions and has fulfilled the pledge to have 15 per cent of military observers as women," she said as she cited the example of the landmark first ever deployment by UN of all Female Formed Police Unit in Liberia by India.
The deployment became a role model to the local women to participate in policing and in relevant rule of law frameworks. India is also committed to provide another all-female formed police unit," she said.
India also fully supports UN Secretary General Guterres' zero-tolerance approach to sexual exploitation and abuse, and strong commitment to achieving gender parity in peace operations, she said.
"India stands ready to engage with our partners to work towards ensuring the meaningful participation of women and mainstreaming of women, peace and security considerations for building inclusive, peaceful and resilient societies," Tripathi said.