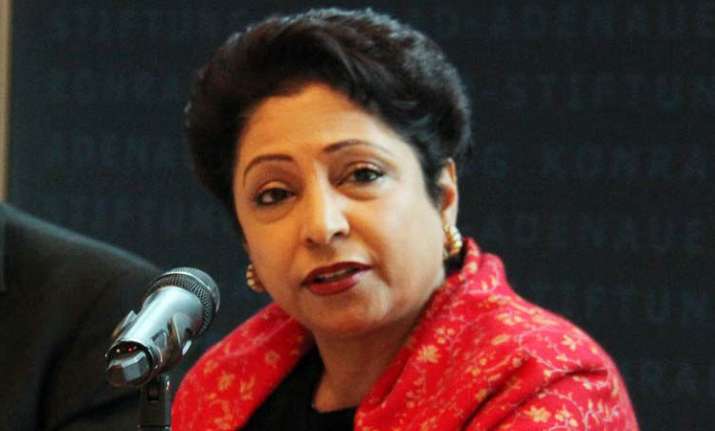 Maleeha Lodhi, Pakistan's envoy to the United Nations, has termed New Delhi's attempts to diplomatically isolate Islamabad a "fool's errand". 
She also blamed India for unilaterally suspending the dialogue process between the two countries which brought the normalisation of bilateral relations to a halt.
A statement issued by Pakistan's Permanent Mission to the UN on Friday quoted Lodhi as saying that India's policy of diplomatically isolating Pakistan had failed and trying to isolate it internationally was a "fool's errand".
"Any country that seeks to isolate Pakistan, will end up isolating itself," the statement quoted her as saying.
Lodhi said Pakistan's aim was to build a peaceful neighbourhood and sought cooperation with all countries in the region.
Pakistan's Prime Minister Nawaz Sharif is committed to improve relations with India and while Pakistan has "never shut the door" on dialogue, it takes two to tango and India has yet to agree to resume the peace process, she said.
Referring to China's 'one belt, one road' project, of which the USD 46 billion China Pakistan Economic Corridor (CPEC) is a part, Lodhi said it would bring economic prosperity through regional connectivity and strengthen the region's stability and security.
China's Belt and Road initiative is "win-win" for every participating country and their people, she added.
(With PTI inputs)