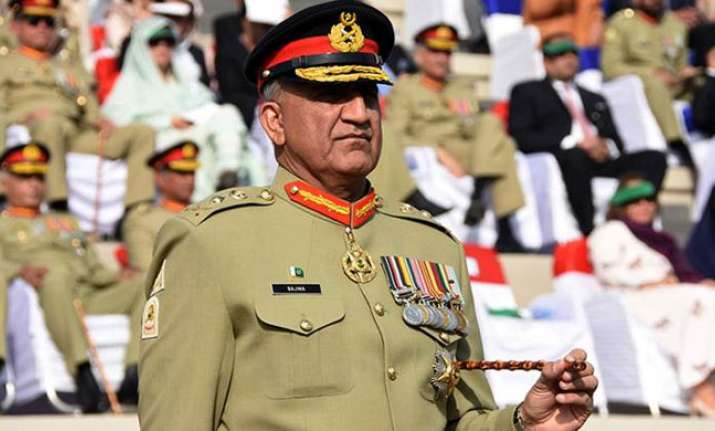 In what could be seen as a clear departure from its previous stand, the Pakistan army has advocated talks with India to resolve all disputes, including the contentious Kashmir issue.
Pakistan army chief General Qamar Javed Bajwa said only 'meaningful dialogue' can help in resolving issues between the two neighbouring nuclear nations.
"The route to peaceful resolution of Pak-India disputes, including the core issue of Kashmir, runs through comprehensive and meaningful dialogue," General Bajwa said while speaking at the passing out parade of cadets at the Pakistan Military Academy in Kakul on Saturday. 
Also read: 'Inexplicable diplomatic discourtesy', says India after Pak prevents Sikh pilgrims from meeting Indian envoy
"While such dialogue is no favour to any party, it remains the inevitable precursor to peace across the region.  akistan is a peace-loving country and seeks harmonious and peaceful co-existence with all countries, especially its neighbours," Geo News quoted General Bajwa, as saying. 
The Pakistan army chief, however, added that his force was ready to respond to any threat.
Raking up the issue of Kashmir, General Bajwa said his country will country continue to give "complete political and moral support" to the people of the region.
Peace talks between India and Pakistan was suspended following the terror attack on Pathankot air base on January 2, 2016. 
The border between the two nations has been the scene of bloody clashes between the armies of Pakistan and India for the last couple of years. Last year, 2017, was the worst in terms of ceasefire violations as well as civilian casualties.