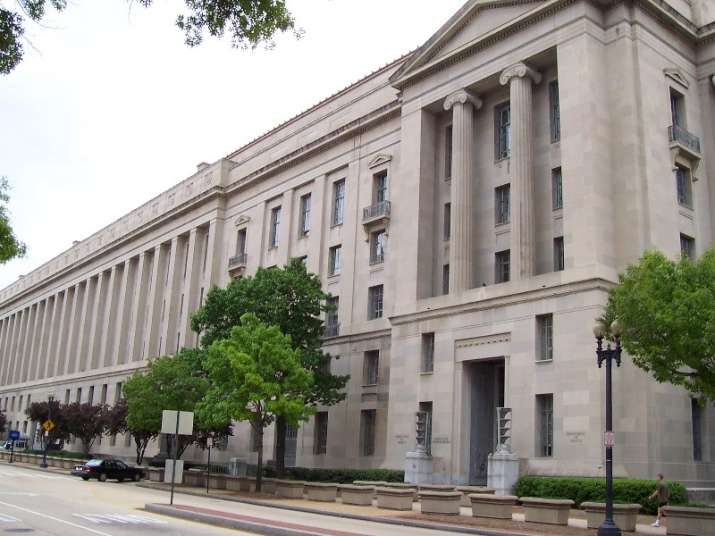 The United States has initiated the process to revoke the citizenship of a Pakistani-American who had participated in militancy in Kashmir in the 1980s.
Iyman Faris, the Pakistani-American, was in 2003 convicted of conspiracy to provide material support to al-Qaeda and sentenced to 20 years of imprisonment.  
He became an American citizen in 1999. Federal prosecutors claimed that in his naturalisation application, Iyman Faris concealed that he participated in militancy in Kashmir in the 80s.
Faris, according to the prosecutors, was affiliated to the Harkat-ul-Jihadi al-Islami.  
Yesterday, the Department of Justice filed a civil action before a federal court in Chicago against Faris, urging the judge that his citizenship be revoked.  Faris, 47, was a resident of Chicago until he was arrested. 
Under the Trump administration, this is the first known case of the Department of Justice moving to withdrawing the citizenship of a naturalised American.  
The civil complaint alleges that Faris entered the US fraudulently by using another's passport that he wilfully misrepresented the circumstances under which he entered the country on subsequent applications for immigration benefits, and that he twice testified falsely to obtain immigration benefits. 
"The Department's Office of Immigration Litigation will continue to pursue naturalisation proceedings against known or suspected terrorists who procured their citizenship by fraud," said Acting Assistant Attorney General Chad A Readler.  
US Attorney S Boyce said it was important to ensure the path to legal naturalisation remains secure and free of fraud.  Under the Immigration and Nationality Act, a naturalised US citizen's citizenship may be revoked, and his certificate of naturalisation cancelled, if the naturalisation was illegally procured or procured by concealment of a material fact or by wilful misrepresentation, the Department of Justice said. 
Once Faris's citizenship is revoked, he would be subject to deportation to Pakistan after he serves his sentence.  
According to court documents, Faris was born in Karachi in 1969. In March 1994, he entered the US from New York using a passport and visa belonging to another person, Iyman al-Ibrahim al-Ali, whom he had previously met in Bosnia.  Four months later, he applied for asylum, in which he lied, federal prosecutors said. 
After becoming a US citizen in 1999, Faris travelled to Pakistan and Afghanistan in 2000 to meet Osama bin Laden and other senior al-Qaeda leaders. "At the request of this senior al-Qaeda operational leader," he "researched information about ultra-light aircraft and knowingly provided that information to al Qaeda," federal prosecutors said.  
Thereafter he visited Pakistan in December 2001 during which he sought to obtain extensions on airline tickets for various other people, knowing that the tickets were for use by al Qaeda members. In 2002, he again met senior al Qaeda operational leaders.
(With PTI inputs)