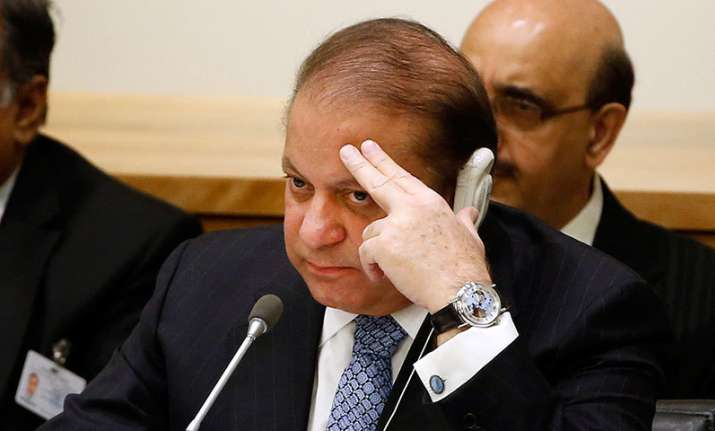 Cricketer-turned-politician Imran Khan's Pakistan Tehreek-e-Insaf (PTI) on Monday announced that it will approach the country's Supreme Court against Prime Minister Nawaz Sharif for allegedly accepting money from slain al-Qaeda chief Osama Bin Laden in the name of Jihad.
According to a report in The Express Tribune, the PTI further alleged that the money collected from Osama Bin Laden was later utilised in 1989 to conspire against Benazir Bhutto's government.
The report quoted PTI spokesperson Fawad Chaudhry as saying that he would file a petition in the Supreme Court this week seeking admission of a case against Prime Minister Sharif for "taking funds from a foreign individual to destabilise and conspire against democracy in Pakistan".
Imran Khan's PTI is reportedly making these allegations on the basis of some interviews and excerpts from a book titled "Khalid Khawaja: Shaheed-e-Aman".
The book is authored by Shamama Khalid, wife of a former ISI spy Khalid Khawaja, who was brutally murdered in 2010 by Pakistani Taliban in North Waziristan.
The book claimed that Nawaz Sharif took money from Bin Laden to promote Jihad in Jammu and Kashmir and Afghanistan.
It also claimed that a part of this money was utilised to support a no-confidence move against former prime minister Benazir Bhutto in 1989.