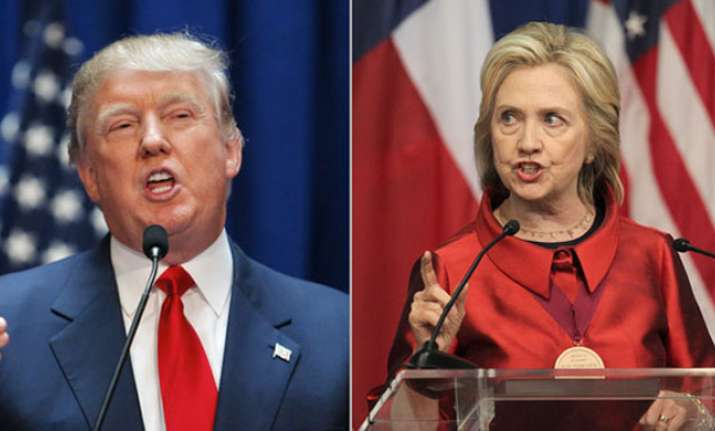 US Democratic presidential nominee Hillary Clinton's image is at its record low with Americans in her 25-year national public life which puts her level of unpopularity on par with Donald Trump's.
According to the Washington Post/ABC News poll on Wednesday, 56 per cent of Americans now hold unfavorable views of Clinton with 41 percent regarding the former secretary of state with favorable views, Xinhua news agency reported. 
The previous low watermark for Clinton's unfavorability rate was 55 per cent in June's version of the poll.
Trump, of course, has long been the more unpopular of the two presidential nominees, and he remains so; 35 percent of Americans have a favorable impression of him, compared to 63 percent unfavorable.
But if you look just at registered voters, the new poll actually shows Clinton's image is about as bad as Trump's, with 38 percent having a favorable impression and 59 percent unfavorable, compared to a 37/60 split for Trump.
However, Clinton's image is as bad as that of Trump among registered voters, the poll found.
Only 38 per cent of registered US voters view Clinton positively while 59 per cent say they dislike her, compared to the 37/60 split for Trump.