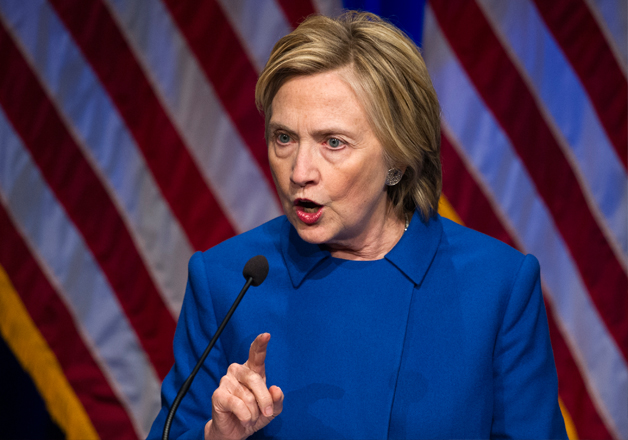 Making her first public appearance since the presidential election result was announced, Democrat's Hillary Clinton said that the vote has exposed deep divisions, in the 'greatest country in the world'.
Urging supporters 'not to give up' at the Children's Defence Fund gala here on Wednesday, she said, "I know many of you are deeply disappointed about the results of the election. I am too, more than I can ever express." 
"Over the past week, a lot of people have asked themselves whether America is the country we thought it was. The divisions laid bare by this election run deep, but please listen to me when I say this: America is worth it," she added.
This was Clinton's first public appearance since she suffered a shocking defeat to Republican Donald Trump in the November 8 Presidential election.
The former presidential nominee attempted to inspire her audience and emphasised a line of Martin Luther King Jr. that is often quoted by outgoing President Barack Obama: 
"The arc of the moral universe is long, but it bends toward justice," she said.
She also said that 'America is still the greatest country in the world' and that 'this is still the place where anyone can beat the odds'.
During the rest of her speech, she emphasised bipartisanship, advocacy, volunteerism and investing in the children of the US - no matter their race, religion or immigration status. 
At the event, Clinton was introduced by Marian Wright Edelman, a longtime friend and mentor who founded the Children's Defence Fund in 1973.
"I am so proud of her in so many ways," Wright Edelman said, before noting that Clinton is leading in the popular vote. "So we're going to say she's the people's president".
After the brief trip to Washington, Clinton was set to return to New York. She has no further public events on her immediate calendar.