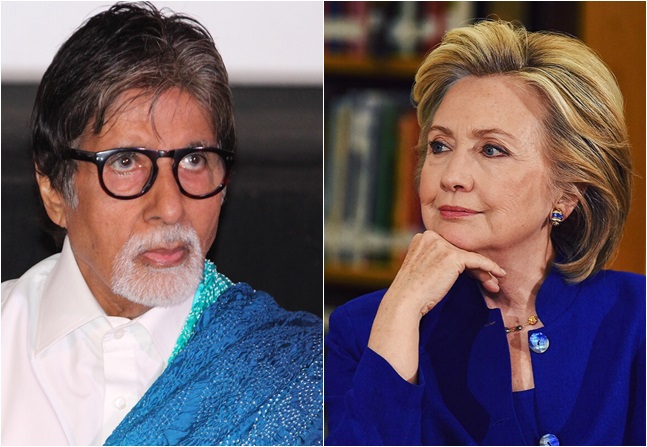 Democratic presidential candidate Hillary Clinton had once asked her close aide about Indian megastar Amitabh Bachchan, her leaked emails show.
Jose A DelReal, national political reporter with The Washington Post, posted a picture on Twitter of a leaked Clinton email in which the former US secretary of state had asked her Pakistani-origin aide Huma Abedin about Bachchan.
The July 2011 email had been sent by Clinton to Abedin in which she asked, "What's the name of the famous older Indian actor we met a few years ago?".
 To the question, Abedin replied "Amitabh bachan (sic)." 
Yet another afternoon sifting through Clinton emails, like old times. This is the most interesting one I've found yet: pic.twitter.com/06GQPsfoev

— Jose A. Del Real (@jdelreal) November 3, 2016
The leaked email does not give further details as to why and in what context was Clinton asking about Bachchan, 74.
The cache of leaked emails have been a headache for Clinton and just as the elections entered their last crucial lap, FBI Director James Comey sent a letter to Congress about a renewed inquiry concerning her emails.
Abedin is currently in the middle of a political storm after FBI started reviewing some 650,000 emails found on a laptop belonging to her estranged husband, former Congressman Anthony Weiner, that may be related to the investigation into Clinton's use of a private email server while she was secretary of state during President Barack Obama's first term.
(With PTI inputs)