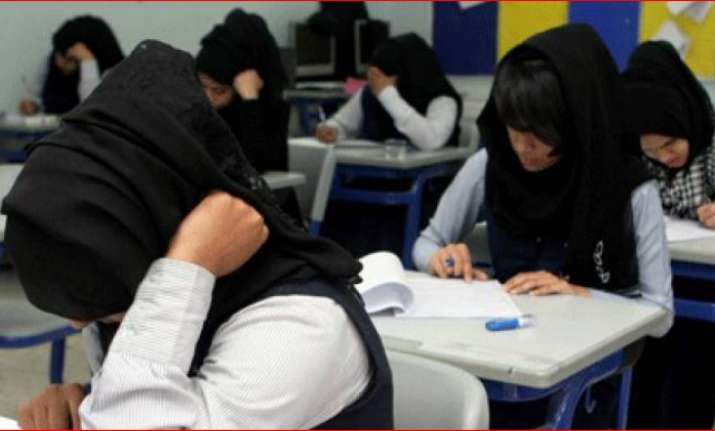 In yet another retrogressive step, the government in Punjab province of Pakistan has decided to make 'hijab' compulsory for female students enrolled in colleges across the state.
According to a report in The Nation, Punjab's higher education minister Syed Raza Ali Gilani justified the decision by saying that it is "the duty of every Muslim" to take such measures.
"We are leaving our religion behind, and are forgetting culture and ethics. Hence, I have made the hijab compulsory for our women and sisters in colleges," Syed Raza Ali Gilani was quoted as saying by The Nation.
Offering incentive for hijab-wearing female students, the minister said, "I have also made a policy for it, if your attendance falls below 60pc then we will give five per cent attendance to those girls who wear a hijab." 
The Punjab government, according to the report, had earlier denied that any such policy was under consideration.