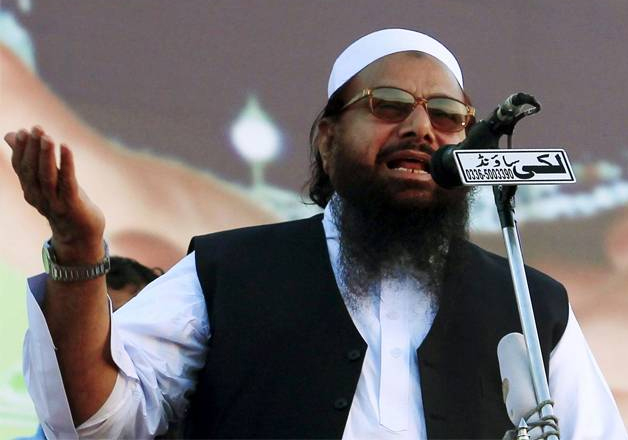 The United States has asserted that Jamaat-ud-Dawa (JuD) chief Hafiz Saeed and the Lashkar-e-Taiba (LeT) have been 'designated' by the Barack Obama administration and that both of them have the blood of several 'innocents' on their hands.
Talking to media persons, Mark Toner, deputy spokesperson of the US Department of State, said that the LeT is responsible for the death of hundreds of innocent civilians in terrorist attacks, including a number of American citizens.
"Hafiz Saeed is listed by the UN Security Council 1267 Al-Qaeda Sanctions Committee for targeted sanctions due to his affiliation with the terrorist group Lashkar-e Tayyiba," Toner said.
Earlier, Hafiz Saeed had asked the Pakistan government to build ties with India and termed US as the greatest enemy of Pakistan.

 

"Instead of the United States, you (government) should build ties with India. The US would block such an effort," Hafiz Saeed said.