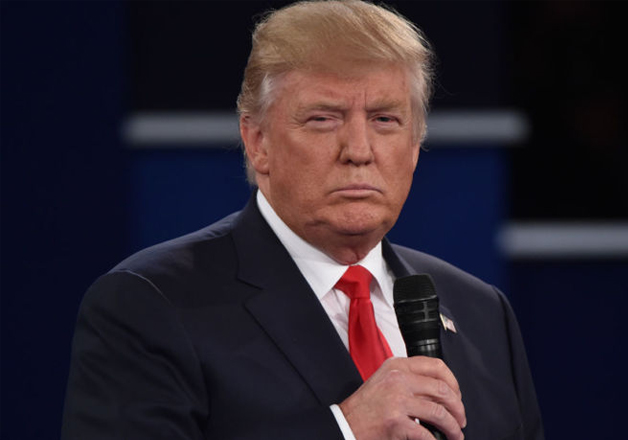 As the transition team of US President-elect Donald Trump prepares to take over the White House and begin the next administration, the Republican leader has softened his stance on climate change and investigations into Democratic rival Hillary Clinton's email scandal.
In an interview with The New York Times on Tuesday, Trump said that he has an 'open mind' about pulling out of world climate accords and admitted global warming may be in some way linked to human activity. 
"I think there is some connectivity. Some, something. It depends on how much," he said.
Asked whether he would make good on his threat to pull the United States out of UN climate accords, he said, "I am looking at it very closely. I have an open mind to it." 
Trump also said that he also wanted to see how much the Paris climate accord 'will cost our companies' and its impact on the country's competitiveness. 
Trump, during his campaign, had earlier called climate change a 'hoax' perpetrated by China and threatened to pull out of the agreement on limiting greenhouse gas emissions. 
The accord was reached in Paris in December 2015 after negotiations involving 195 countries. The United States had ratified the accord in September, with strong backing from President Barack Obama. The US is second biggest emitter of greenhouse gases after China.
The agreement sets a goal of limiting the rise in global temperatures to 2 degrees Celsius over pre-industrial revolution levels. 
When asked about investigations of his rival in the presidential campaign, Hillary Clinton, Trump said that 'he did not take the option off the table'.
Trump said 'no' when asked if he would rule out investigating Clinton over her family's charitable foundation or her use of a private email server while she was US secretary of state.
But Trump said that he wanted to move on and was 'not looking to go back and go through this'.
"I think it would be very very divisive for the country," he said, referring to prosecuting Clinton or her husband, former president Bill Clinton.
"I don't want to hurt the Clintons, I really don't. She went through a lot and suffered greatly in many different ways," he said.
During campaign, Trump had vowed to put Clinton in jail over her email scandal.