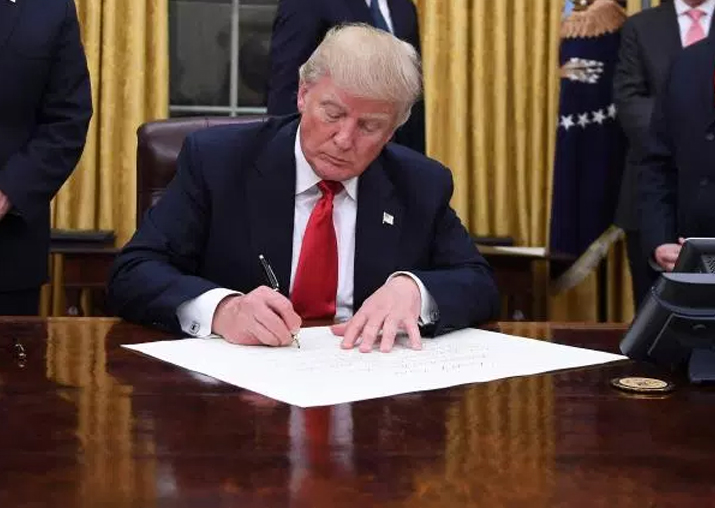 Defying dire, worldwide warnings, President Donald Trump today declared Jerusalem as Israel's capital, a move upending decades of US policy and carrying unclear consequences for Mideast peace efforts.
Trump also directed that the State Department begin the process of moving the US Embassy from Tel Aviv to Jerusalem as required by US law. Officials said, however, that the move will take years to complete.
Despite urgent appeals from Arab and European leaders and the risk of anti-American protests and violence, Trump declared that he was ending an approach that for decades has failed to advance the prospects for peace. He also for the first time personally endorsed the concept of a "two-state solution" for Israel and the Palestinians, provided both sides agree to it.
"I have determined that it is time to officially recognize Jerusalem as the capital of Israel," he said in a White House address, calling it "overdue" and in the best interests of the United States.
He said recognition acknowledged the "obvious" that Jerusalem is the seat of Israel's government despite the disputed status that is one of the key elements in the Israeli-Palestinian conflict.
"This is nothing more or less than the recognition of reality," he said.
BREAKING: President Donald Trump directs government to begin preparations to move US embassy from Tel Aviv to Jerusalem.

— The Associated Press (@AP) December 6, 2017
Trump maintained that his decision would not compromise the city's geographic and political borders, which will still be determined by Israel and the Palestinians.
Ahead of Trump's White House speech, Arab and Muslim leaders spoke about the potential for violence. In Gaza, hundreds of Palestinian protesters burned American and Israeli flags. They also waved Palestinian flags and banners proclaiming Jerusalem as their "eternal capital," language that Israelis similarly use.