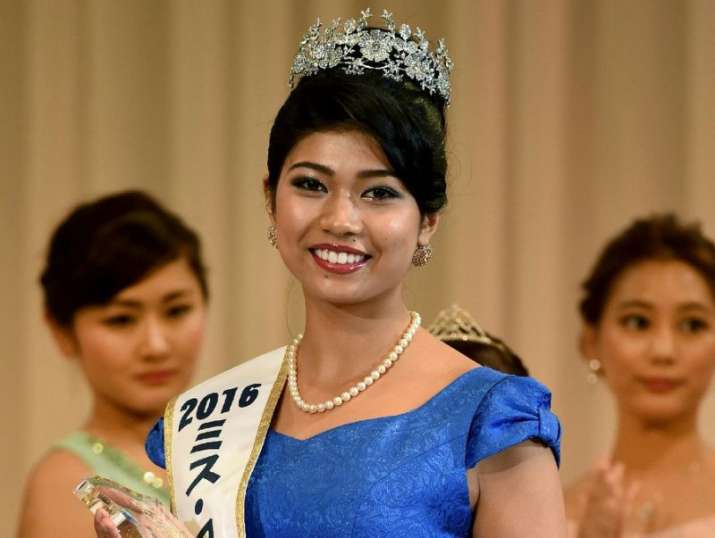 In what is being seen as a fresh blow to racial equality, a controversy has erupted over half-Indian beauty queen being crowned Miss Japan on Monday, making it the second consecutive year when a biracial person won the beauty pageant. 
Social media lit up with many Twitter users complaining that the pageant should have been won by someone who was "pure Japanese".
"It's like we're saying a pure Japanese face can't be a winner," tweeted one user.
"What's the point of holding a pageant like this now? Zero national characteristics," reacted another Twitterati. 
Last year, Ariana Miyamoto, who became the first black woman to represent Japan and won the pageant, also faced an ugly backlash as the critics complained that Miss Universe Japan should instead have been won by a "pure" Japanese rather than a "haafu" – Japanese for "half". 
"Before Ariana, haafu girls couldn't represent Japan. That's what I thought too. I didn't doubt it or challenge it until this day. Ariana encouraged me a lot by showing me and showing all mixed girls the way," Priyanka told a news agency. 
The 22-year-old Priyanaka was born in Tokyo to an Indian father and a Japanese mother. 
She decided to continue the fight against racialism in Japan, where only about 2 per cent of babies born every year are biracial, or "haafu".
"We are Japanese. Yes, my dad is Indian and I'm proud of it, I'm proud that I have Indian in me. But that doesn't mean I'm not Japanese," said Priyanka. 
When Priyanka returned to Japan at the age of 10, after spending three years in Sacramento and one year in India, she was bullied because of her skin colour. 
"When I came back to Japan, everyone thought I was a germ. Like if they touched me they would be touching something bad. But I'm thankful because that made me really strong," said Priyanka. 
Priyanka Yoshikawa is also an enthusiastic kick-boxer and her great-grandfather was a renowned politician who once welcomed Mahatma Gandhi for a two-week stay at their home in Kolkata. 
Fluent in Japanese and English language, Priyanka will contest for the Miss Universe crown in Washington this December.