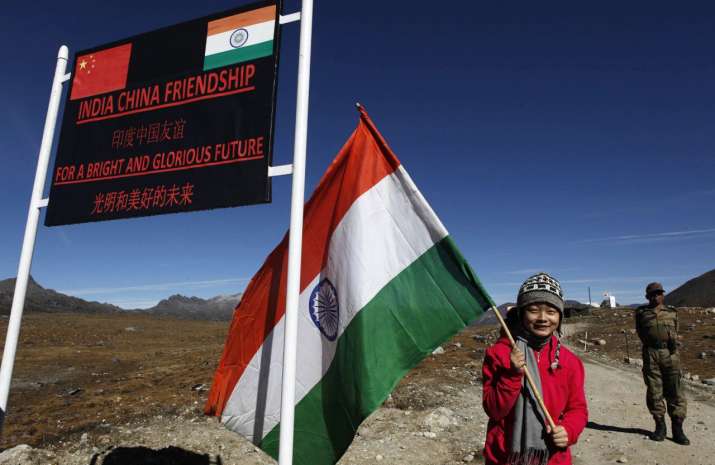 China today refuted reports of its troops crossing into Arunachal Pradesh saying that the Chinese military abides by the bilateral agreements reached with India concerning the Line of Actual Control (LAC).
"China's position on the boundary question between India and China is consistent and clear. The boundary between the two sides is yet to be demarcated," Geng Shuang, spokesman of the Chinese Foreign Ministry said replying to question about reports of incursion by Chinese troops in Arunachal Pradesh on September 9.
"We are engaged in dialogue and consultation to properly address differences in this regard," he said.
Chinese troops came 45 km inside Indian territory in a remote area of Arunachal Pradesh earlier this month and built shelters to claim that the territory belonged to them, according to reports from the area. Initial reports from Anjaw district said more than 40 Chinese troops set up a temporary shelter at 'Plum post', an area 45 km inside the Line of Actual Control (LAC) in the district earlier this month.
Official sources said on Monday that the recent incursion by Chinese troops was detected by a joint patrol of ITBP and army on September nine after which a required banner drill was conducted. 
However, the Chinese troops were reluctant to leave the place and claimed that the territory belonged to them, the sources said. The 'Plum post' has witnessed frequent incursion bids by the Chinese troops every year at least two to three times but it was for the first time that they entered into this area, the sources said.
Some of the Chinese troops left on September 13 and the others after India and China held a Flag meeting on September 14 on the Chinese side, the sources said. In a bid to end the repeated incursions from the Chinese side in this area, the two sides would be meeting again on October one.
Chinese troops have to travel through dense forests to reach 'Plum post' while Indian troops have a jeep track in larger areas and after have to trek some distance to reach this post, the sources said. The Chinese troops had earlier entered into Tawang district of Arunachal Pradesh but were pushed back.
About the incursions, Shuang said "the border troops of China always abide by agreements of the two sides and strictly follow the bilateral agreements concerning the LAC".
"We hope the Indian side will work together with us to maintain peace and tranquility in border areas and strive to resolve the boundary question at an early date," he said.
While both sides in recent years have managed to reduce tensions between the troops patrolling the disputed areas with various mechanisms, China has not responded positively to India's proposal to demarcate the 3,488-km LAC to avoid border tensions.
The two countries have so far held 19 rounds of boundary talks led by Special Representatives.
(With PTI inputs)