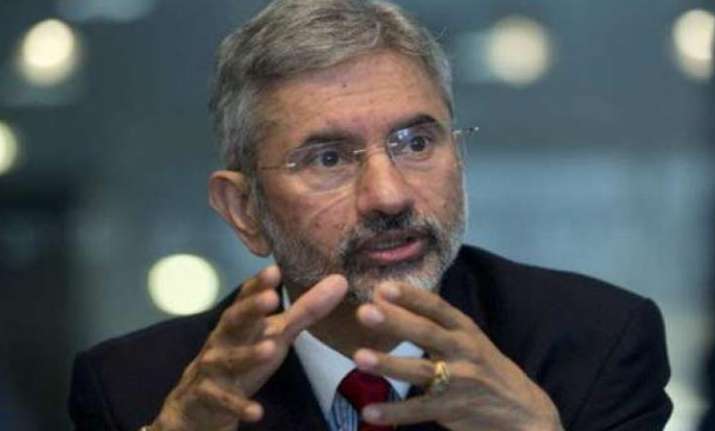 Hours after Beijing issued a fresh warning to New Delhi saying it was battle ready and not afraid to go to war with India in "all-out confrontation", the government on Tuesday said that China has been unusually aggressive and vocal on the ongoing Doklam dispute, but the two sides are trying to find a solution through diplomatic solutions. 
Foreign Secretary S Jaishankar, briefing a parliamentary standing committee on external affairs headed by Congress MP Shashi Tharoor, maintained that New Delhi is engaged with Beijing in defusing tension through diplomatic channels. The comments were relayed to reporters by some of the 20 members who were present in the meeting.
The foreign secretary told the panel that India has clearly outlined its position on the border and Chinese have their own position, but they are misinterpreting it so India was trying to clarify it. 
He said that India has been maintaining the same position since 1895 as per an Anglo-Chinese agreement. 
"Jaishankar told us that China's aggression and rhetoric on the recent standoff is unusual but it is not that complicated as it is being projected in some quarters. We will continue to engage with them through diplomatic channels," one of the members said.
Jaishankar did not use words like "war-like situation or conflict", and instead referred to the issue as a "standoff" and an "incident", playing down what he said was "media hype". 
Chinese and Indian soldiers have been locked in a face-off for over a month after Indian troops stopped the Chinese army from building a road in the area.  India has said its troops acted in coordination with the Bhutan government to oppose the construction of a road by Chinese troops in the strategic region.
During the meeting, Congress vice president Rahul Gandhi, who is also member of the panel, asked if China was trying to send a message to Bhutan that India could not help it, according to one of the members. 
Congress leader Shashi Tharoor, the panel chairman, CPI (M) MP Mohammad Salim, TMC MP Sugata Bose and BJP MP Sharad Tripathi were among those who attended the briefing.  
Earlier in the day, China told India to withdraw its troops from the disputed border at Doklam as a Chinese newspaper warned that Beijing was battle ready and not afraid to go to war with India in an "all-out confrontation".#
Foreign Ministry spokesperson Lu Kang said foreign diplomats in Beijing were briefed over the Doklam stand-off and that Indian troops had "illegally" crossed the mutually recognised China-India boundary on the Sikkim section. 
He said India "should not take the illegal trespass as a policy to realise its political target" adding, the foreign diplomats in Beijing were "shocked" over the trespass by India.