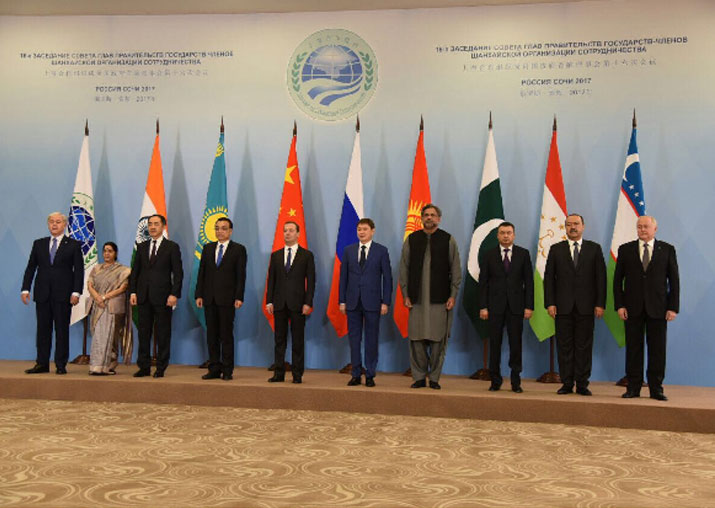 China today announced that this year's summit of the Shanghai Cooperation Organisation (SCO) will be held in the city of Qingdao in June. The SCO is comprised of China, Russia, Kazakhstan, Kyrgyzstan, Tajikistan, Uzbekistan, India and Pakistan.
China, which is one of the founders of the organisation, plays an influential role in it. The SCO focuses on security- related issues of the region specially on counter terrorism cooperation.
India and Pakistan were admitted as full members of the organisation at the summit in Astana last year.
"As the rotating president of the SCO, China will hold the SCO summit in Qingdao in June," Chinese foreign ministry spokesman Geng Shuang said here.
Geng said China is in close coordination with all SCO members to make arrangements.
"We will work with relevant partners to ensure the success of the summit and to inject new impetus to the SCO," he said.
Asked whether Prime Minister Narendra Modi has confirmed his participation in the summit, he said, "I have just given feedback that the SCO summit will be held in June. As for the attendance of relevant countries of course we welcome the heads of state and leaders of all the members to participate in the summit."
"We are in close contact with the relevant parties on relevant arrangements to ensure the success of the summit and to inject new vitality to the development of SCO," he said.
He however declined to confirm the exact date saying the summit will be held in June. Russian Ambassador to China Andrey Denisov had earlier said the SCO summit would be held on June 9.
China has been holding summit-level meetings of international organisations in different cities giving them special prominence. Last year it held the BRICS (Brazil-Russia-India-China-South Africa) summit in Xiamen city.
Qingdao, a port city is a famous tourist spot. It forms part of Shandong province which is the birthplace of many ancient Chinese thinkers, including Confucius. 
This year India for the first time took part in the meeting of the international military cooperation departments of SCO members held here last month. An Indian delegation led by Major General Ajay Seth participated in the meeting, which discussed issues of practical cooperation among the SCO member nations.
Officials say both India and China look to the SCO as a major platform for improving bilateral ties bogged down by a host of differences, including the 73-day military standoff at Dokalam last year.