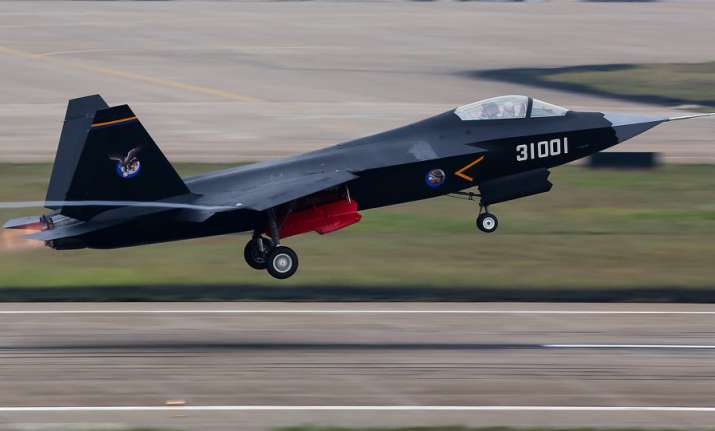 In a move being seen as an attempt to end the monopoly of the West in terms of the world's most advanced aircraft carriers, China on Friday sent the latest version of its fifth-generation stealth fighter J-31 on its maiden flight, Chinese state media reported today.
Renamed as the FC-31 Gyrfalcon, the aircraft took to the air in the north-eastern city of Shenyang, a report in the China Daily said.
The initial prototype of the flight was tested four years back. In 2012, J-31 was sent in the sky where it stayed for about 11 minutes.
The reports of the flight test were confirmed by an Aviation Industry Corp official. However, no details were given out on the same.
As per the daily report, the aircraft appeared to be stealthier and had enhanced electronics. Also, the new framing made the FC-31 lighter and more manoeuvrable.
The "fifth-generation" twin-engine jet is China's answer to the US F-35, the world's most technically advanced fighter.
The new FC-31 has "better stealth capabilities, improved electronic equipment and a larger payload capacity" than the previous version+ which debuted in October 2012, the newspaper said, quoting aviation expert Wu Peixin.
"Changes were made to the airframe, wings and vertical tails which make it leaner, lighter and more manoeuvrable," Wu told the paper.
The fighter is expected to sell for around $70 million, the article said, aiming to take market share away from more expensive fourth-generation fighters like the Eurofighter Typhoon.
The test also assumes significance as it comes amid the nation flexing its military muscles, sending its sole aircraft carrier the Liaoning into the western Pacific in recent days to lead drills there for the first time.
(With agencies)