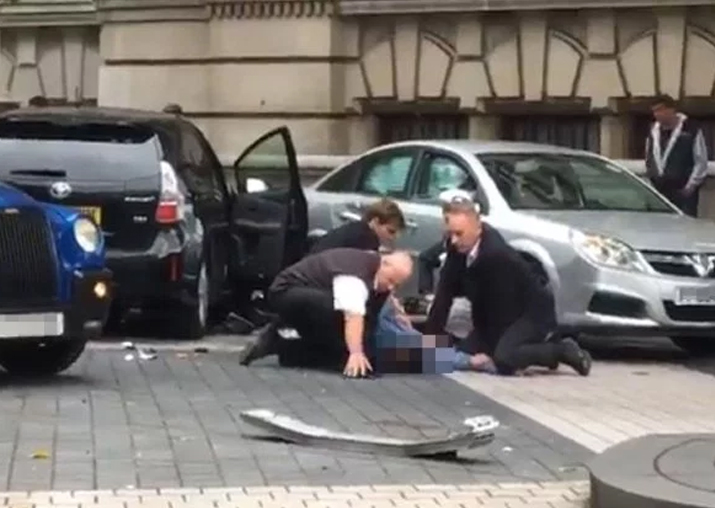 Several pedestrians were injured today after a car mounted the pavement near Natural History Museum in London, Scotland Yard said. One person has been detained by Scotland Yard following the incident in Exhibition Road in South Kensington.
"It is believed that a number of pedestrians have been injured," Metropolitan Police said in a statement.
Officers are on scene, and the London Ambulance Service have been called, it said.
"A man has been detained at the scene. Enquiries to establish the circumstances are underway," the statement said.
It is not yet clear if what is being described as an "incident" by police is terrorism related.
The Met Police have also clarified that they have detained the man at the scene, rather than arrested.
A Downing Street spokesperson said British Prime Minister Theresa May is "being kept up to date on events".
A BBC reporter was leaving the Natural History Museum as the incident occurred.
"I could see a car diagonally across the road, looking like it was going into one of the boulders on the side of the road, and I could see a crowd of people around what was clearly one or two people on the pavement," she said, confirming there were armed police at the scene.
"We have had lots of police coming onto the scene, helicopters above, and I can see an ambulance which is definitely having someone put in, but it isn't clear how bad that injury is," she said.
Reports suggest the black Toyota Prius which mounted the pavement was a licensed taxi cab.
Today's incident follows a number of attacks in which vehicles have been used to target pedestrians in London, including at London Bridge in June which claimed eight lives.
In March, a terrorist rammed his vehicle into the side of the Parliament building in the British capital killing four people.