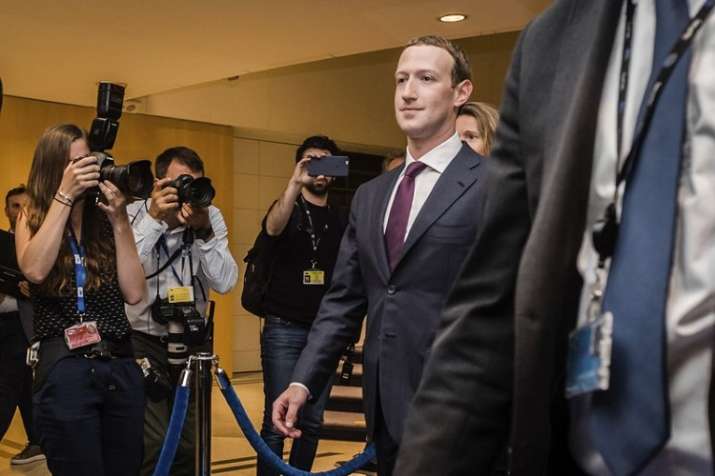 Social media giant Facebook on Thursday said that it won't compensate users over the misuse of their personal data by UK based political consultancy firm Cambridge Analytica. 
The company made the statement today in a list of written replies to questions by European Union lawmakers. The answers were promised after testimony earlier this week by CEO Mark Zuckerberg in Brussels had left EU lawmakers frustrated about a lack of responses. 
Cambridge Analytica used the data of millions of Facebook users to target ads during political campaigns, including the US presidential vote. 
EU lawmakers said that would make Facebook liable for compensation toward EU users. 
Facebook said that was a "breach of trust," but no bank account details had been shared. And it said there was no evidence EU user data had been involved. 
An affiliate of the British firm Strategic Communication Laboratories (SCL), Cambridge Analytica has offices in London, New York, Washington D.C., as well as Brazil and Malaysia.
t first became embroiled in a massive data breach scandal in March when Canadian whistleblower Christopher Wylie, a former analyst of the firm revealed that it had created psychological profiles of millions of Facebook users via a personality prediction app.
The startling revelations instantly reverberated around the world, wiping billions from the social media giant's market value and drawing scrutiny from politicians and regulators from both the US and the UK.
To make things worse for Cambridge Analytica, its CEO Alexander Nix was suspended within days after he was filmed by undercover reporters bragging about ways to win political campaigns using tactics like blackmailing and honey trapping.
As the crisis intensified, Facebook co-founder and CEO Mark Zuckerberg was forced to apologise to its billions of users. He eventually appeared before the US Congress for two-day grilling lawmakers. Since then Facebook has vowed to overhaul the way it shares its users' data.
A second whistleblower from the firm also emerged earlier this month, when he revealed that Britons' personal data have been misused by a pro-Brexit campaign ahead of the 2016 referendum in which Britain had voted to leave the European Union.
However, Cambridge Analytica has denied the allegations of exploiting President Trump's election campaign, claiming that it had deleted the data obtained in breach of the social network's terms of service.
Earlier on May 17, the firm filed for a Chapter 7 bankruptcy at the US bankruptcy court at in the Southern District of New York. The firm in the petition had listed assets in the range of $100,000 to $500,000 and liabilities in the range of $1 million to $10 million.
On May 3, the firm had announced that it was ceasing all its operations and filing for insolvency in the United States and Britain.