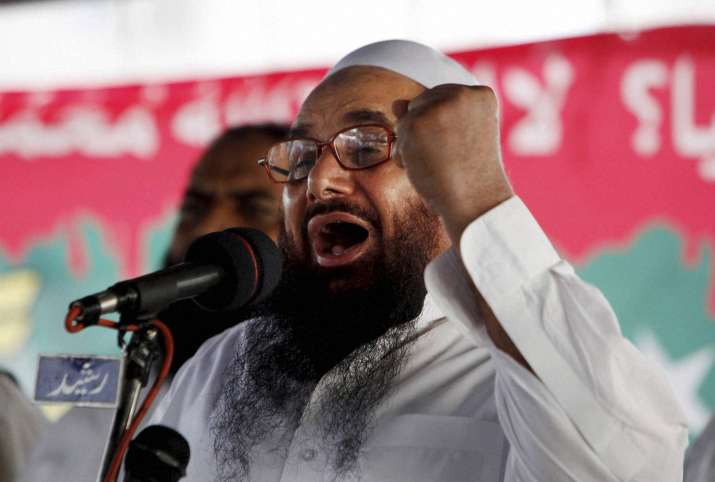 New Delhi: Slain Hizbul Mujahideen militant Burhan Wani had talked to Hafiz Saeed just before he was killed in an encounter by the security forces in Kashmir earlier this month. 
The revelation was made by the Lashkar-e-Taiba chief Saeed himself in a rally in Pakistan's Gujranwala today. 
Hafiz Saeed disclosed that Burhan had called him over the phone and informed him about the operation he was working on. 
"A few days before his martyrdom, Burhan Wani told me over the phone that it was his wish to talk to me. He told me that now his wish was fulfilled, he was waiting for martyrdom. A few days later news of his martyrdom came," Saeed said while addressing the crowd. 
He added that Burhan was also in contact with Hizbul Mujahideen chief Syed Salahuddin and other commanders of Lashkar. 
Since the death of Burhan, Saeed has held several rallies in his support. 
In a rally to eulogise Wani in Pakistan-Occupied Kashmir a week ago, Hafiz Saeed shared the stage with Sayeed Salahuddin, the leader of Hizbul Mujahideen of which Wani was a member. 
Violent protests erupted in the Kashmir valley after Burhan Wani was killed in an encounter by the security forces earlier this month. The valley has been under curfew since then, which entered 11th day today. 
In clashes with security forces over the days, at least 41 civilians have lost their lives. One policeman was also killed in the violence. 
Over 3500 people have been injured in these clashes between protesters and security forces. 
Hafiz Saeed has warned that the violence in Kashmir will only escalate. 
Saeed, a most-wanted terrorists by India has also been designated a terrorist by the United States with a $10 million (Rs 68 crores approximately) bounty on his head.
Lashkar-e-Taiba is suspected of carrying out the 2008 Mumbai terror attack and was banned in Pakistan in 2015 but Saeed, who leads its charity arm in Pakistan, travels freely and gives speeches inciting people to attack Western and Indian interests.
Indian government has for long demanded that Islamabad arrests Saeed.