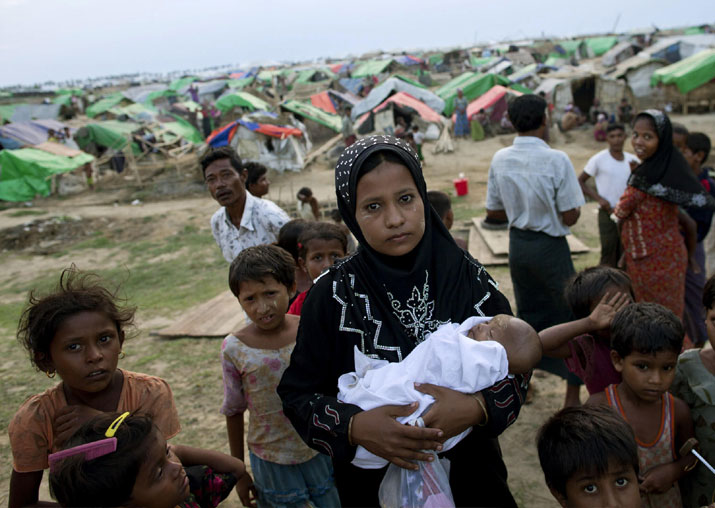 An official says a visiting Myanmar minister has told Bangladesh's president that Myanmar is ready to take back Rohingya Muslims who fled violence there.
Presidential spokesman Joynal Abedin said Friday that Myanmars Home Minister Kyaw Swe told President Abdul Hamid in Dhaka that Myanmar was ready to take back Rohingya under a deal signed by the countries late last year.
Abedin also quoted the minister as saying that Myanmar will implement the recommendations by a commission led by former UN Secretary-General Kofi Annan.
Kyaw Swe is scheduled to meet his Bangladeshi counterpart Friday to discuss further.
Some 700,000 Rohingya refugees have arrived in Bangladesh since late August when Myanmars military launched a security crackdown thats been widely criticized as amounting to ethnic cleansing.