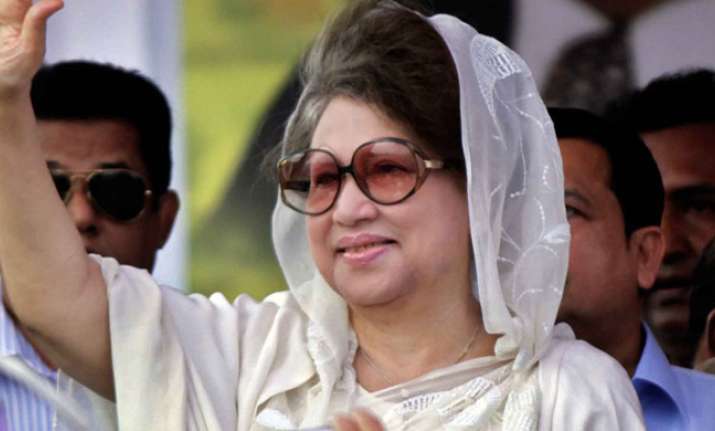 Former Prime Minister Khaleda Zia granted six months interim bail on Monday in a 2015 arson case by a Bangladesh Court.
A High Court bench of Justices A.K.M. Asaduzzaman and S.M. Mujibur Rahman granted the bail following an appeal filed by the Bangladesh Nationalist Party (BNP) chair, reports The Daily Star newspaper. 
However, Khaleda cannot be released from jail following Monday's order as she is under arrest in other cases as well. 
On February 8, Khaleda was sentenced to five years' imprisonment in the Zia Orphanage Trust corruption case. 
She is facing trial in cases for inducting in her cabinet those people, who had opposed to the country's independence in 1971 and subsequently convicted and hanged for committing crimes against humanity, siding with the Pakistani troops.