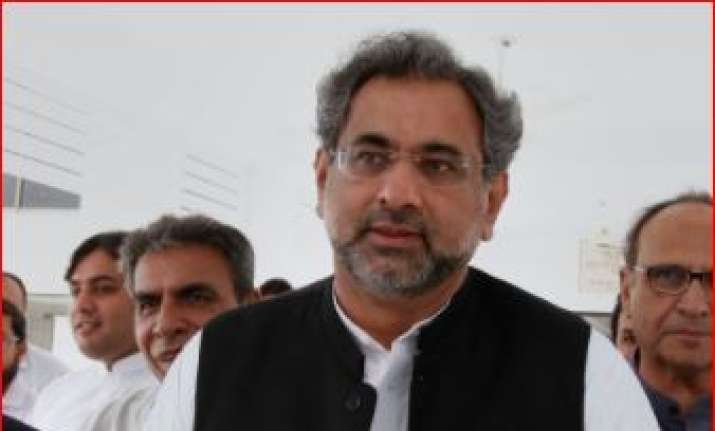 Pakistan Prime Minister Shahid Khaqan Abbasi on Thursday reportedly said that the upcoming general elections in the country would be conducted by "aliens".
"Elections will be held by aliens, but even then we [Pakistan Muslim League-Nawaz] will participate in it," the prime minister said in an informal chat with journalists during a reception hosted by Speaker of the National Assembly Sardar Ayaz Sadiq for members of the lower house.
The Pakistan prime minister's remarks came two days after former prime minister Nawaz Sharif said that his fight is not with Pakistan Peoples Party co-chairman Asif Ali Zardari and Pakistan Tehreek-i-Insaf chairman Imran Khan but with the aliens.
According to Dawn News, Abbasi's remarks indicate that the government is not expecting the upcoming elections to be transparent.
Reacting sharply to the Pakistani prime minister's statement, Pakistan's Election Commission has advised Abbasi to stay away from making "irresponsible statements" 
ECP spokesman Altaf Khan said that the commission was fully prepared to hold the elections in line with its mandate under Article 218 of the Constitution. Under the Constitution and the Elections Act 2017, the ECP was fully independent in discharge of its legal and constitutional duties, he added.
Khan said people occupying important office should desist from making such "irresponsible statements", adding that such statements were merely based on assumptions and rumours and amounted to ridiculing the Constitution, the report said.
(With agency inputs)